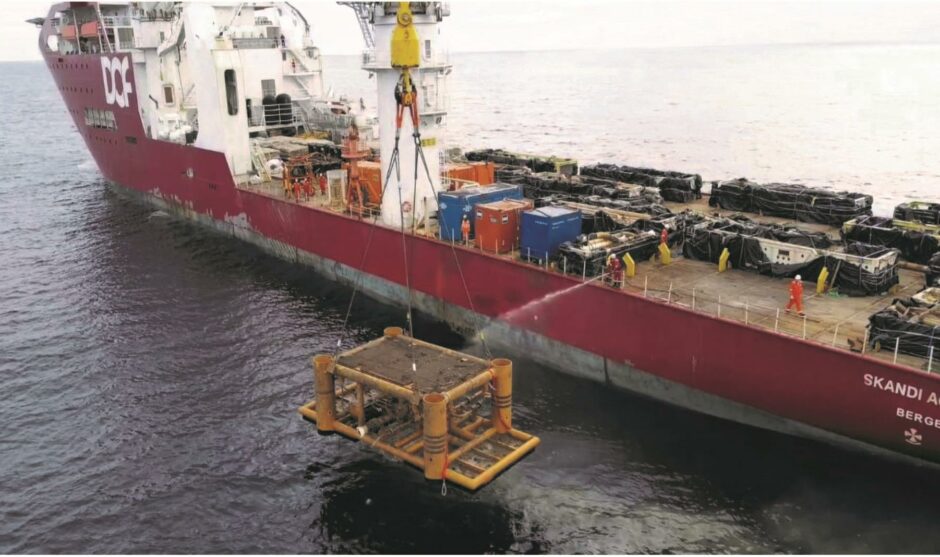 A cohort of North Sea oil and gas operators will set out plans for a combined subsea decommissioning campaign this week, as part of efficiency efforts led by the North Sea Transition Authority (NSTA).
CNR International, EnQuest, TAQA and TotalEnergies have estimated they will have to spend over £1 billion to decommission UKCS subsea infrastructure over the next 15-20 years.
The quartet have been working with the NSTA to investigate the feasibility and benefits of combining their UKCS assets to create a unified portfolio of subsea facilities for decommissioning – the findings of which will be shared at a Decom North Sea event later this week.
Discussions over the possibility of combining projects into one portfolio were first begun in 2018, but the focus was narrowed to subsea infrastructure in 2020. During that time, the group named itself the Subsea Decommissioning Collaboration (SDC) and has signed a charter to guide its ongoing work.
The NSTA has since created a map and a dataset of the operators' assets, which has been designed in response to the supply chain's call for greater visibility of future workscopes.
According to the most recent Decommissioning Insight report published by Offshore Energies UK last year, subsea infrastructure accounts for just under 10% of all North Sea decom expenditure over the next ten years.
The SDC launch events will precede an intensive round of engagement with the supply chain to identify partners in driving technical and technological innovation, the NSTA said.
This will inform whether combining the work into a single package will open up new ways of working and improve decommissioning efficiencies, as part of a wider focus on commercial transformation under the regulator's Decommissioning Strategy, published last year.
"This is the Supply Chain's opportunity to influence and be a part of this significant market opportunity and to help to deliver a step change in subsea decommissioning," the NSTA said.
It comes amidst other supply chain-focused efforts as North Sea decommissioning work has grown.
Last year BP, EnQuest and Spirit Energy also worked with NSTA to launch a pilot scheme in which they would release a range of field-specific decommissioning information, including schedules, in a bid to provide greater certainty and transparency around the timing of projects.
Hosted by Decom North Sea, the Subsea Decommissioning Collaboration webinar will be held Wednesday, 11 May 2022.
Recommended for you

UK winning majority of onshore decommissioning work, figures reveal