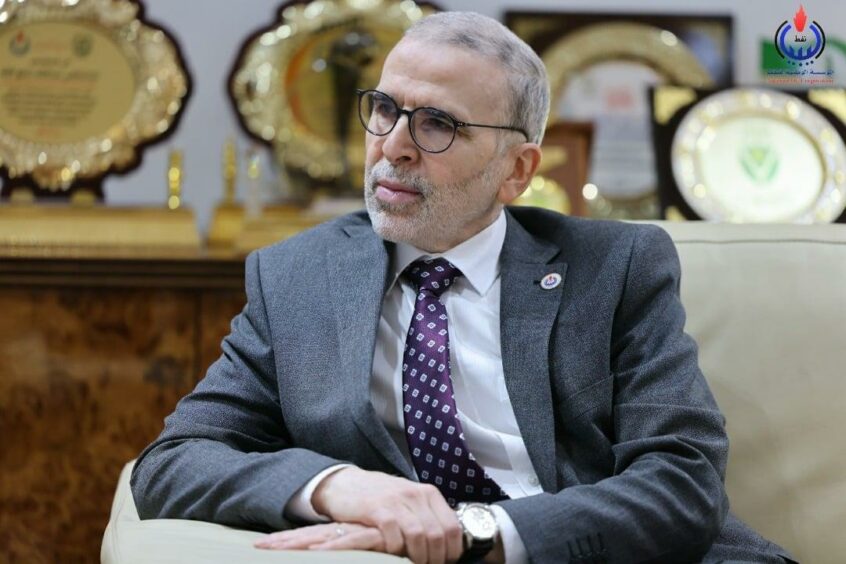 Repsol plans to launch exploration in Libya in the third quarter, according to comments made during a recent meeting with National Oil Corp. (NOC).
NOC chairman Mustafa Sanalla visited Repsol CEO Josu Jon Imaz in Madrid on May 30.
The Libyan company said talks focused on joint co-operation, focused on exploration, production and renewable energy. The two sides focused on exploration work due in the third quarter in contracted exploration areas.
Repsol, NOC said, was committed to investing in the development of producing fields in order to increase output. The aim, it said, was to bring in international oilfield expertise to this area.
The Spanish company is considering renewable energy opportunities at El Sharara field and more broadly in Libya.
Repsol has not responded to a request for comment on its plans.
NOC director for exploration and production Abdulgasem Shengher and technical advisor Khalifa Abdulsadek accompanied Sanalla.
Repsol director for Africa, Asia, Europe and Brazil Jose Carlos Vicente and Repsol Libya manager Simone Sciamanna also attended.
Repsol has a 20% stake in NC 115 and 16% in NC 186, both in the Murzuk Basin, operating both via the Akakus Oil joint venture.
Akakus issued a tender on May 30 seeking a provider of drill bits. In early April, the venture issued a number of pre-qualification tenders for accommodation, chemical facilities and a reservoir stimulation study on the B and J fields, on NC 186.
Imaz, speaking at the end of April, said Sharara was producing 70,000 barrels per day gross. This is around 25% of its capacity. Protesters – some politically motivated – have repeatedly disrupted exports.
"Development activity remains focused on increasing efficiency and high grading the portfolio, prioritising value over volume and intensifying investments in the more flexible assets to benefit from the current price scenario," the Repsol head said.
Recommended for you

Sonatrach, OMV plan out Libya exploration return