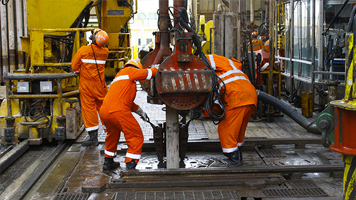 Apex International Energy has struck a deal with Eni to buy into six concessions in Egypt's Western Desert, increasing its production to 11,500 barrels per day.
Apex has bought into four already, with another two coming after parliamentary approval for licence extensions. The company expects this in the first quarter of 2023.
Apex did not announce what it was paying for the licences. Mauritius Commercial Bank arranged some financing for the deal through a senior secured borrowing base.
Eni is working with Apex at the East Siwa block, said Apex president and CEO Thomas Maher. "Given the strongly complementary nature of our Western Desert operations, we look forward to a closer collaboration to deliver strong operational, cost and resource upside benefits," he said.
It has struck the deals with IEOC Production, an Eni subsidiary.
IEOC and Apex won the East Siwa block recently, with 50% each. Parliament is due to approve the licence and it will sign it into law in the second quarter of the year. The companies will explore the block together, with Apex as operator.
The licences already transferred are Ras Qattara, West El Razzak and East Kanayis. Apex will acquire the West Abu Gharadig concession, following an extension. The company will operate the blocks through Farah Petroleum.
It also acquired a 25% stake in the East Obaiyed concession and will acquire 25% in South West Meleiha, following an extension. IEOC will continue as operator of the latter.
Strategic growth
The Faramid development lease, on East Obaiyed, is due to begin producing in the second quarter of the year. This will be Apex's first gas production. IEOC has made two gas discoveries on the area.
Following the deal, Apex will have stakes in eight Western Desert blocks, covering 4,100 square km. It will operate six of the eight and will be working with IEOC on three.
In addition to the upstream move, Apex will also acquire control over some pipeline and infrastructure assets.
Apex chairman and founder Roger Plank said acquiring six concessions was a "significant step" in the company's plans. It intends to become a "leading independent Western Desert exploration and production company", he said.
"We look forward to commencing Apex's first gas production in 2023 and becoming part of the exciting Egyptian natural gas success story," he continued. Plank noted support from the Egyptian authorities for gas, with local demand, and exports to Europe and beyond.
Recommended for you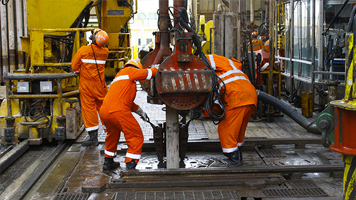 Apex boosts acquired Western Desert volumes