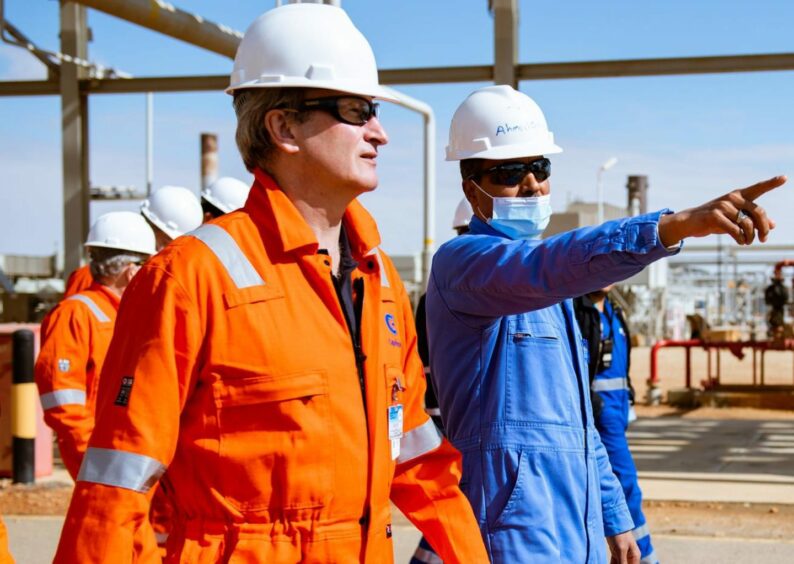 Proxy advisory Institutional Shareholder Services (ISS) has backed Palliser Capital, and come out against Capricorn Energy's merger plans with NewMed Energy.
Capricorn is due to hold an EGM on February 1.
Palliser has a 7.45% stake in Capricorn and claims to have support of around 40% for its plans.
ISS has recommended shareholders vote against the NewMed merger and also for Palliser's new board. The investor has called for the removal of Capricorn's seven directors and the appointment of its own six nominees.
ISS said the merger lacked a "compelling strategic rationale", with an "apparent low valuation and substandard sale process".
"NewMed's proposal implies a change in control well below NAV, when investors could get exposure to most of the combined entity's equity story by simply buying NewMed shares," ISS said, according to Palliser.
"Despite billions in investments and divestments over a decade, we do not find evidence that Capricorn created any meaningful value for shareholders."
The need for a new board was due, given the "pervasive loss of faith" in Capricorn's leadership, ISS said. "Considering that partial change is unlikely to generate sufficient investor trust in a reconstituted board, there appears to be merit to the dissident's call for a majority change at board level."
Palliser CIO James Smith welcomed the ISS statements. Capricorn's board, he said, "have failed to address long-standing value and governance issues, culminating in the recommendation of two value destructive deals in the space of four months".
Shareholders can choose a "better path forward", he said.
Calendar clash
Palliser earlier this week said Capricorn had shown a "brazen disregard" for shareholders. The investor had expressed concern around the lack of time between voting on the new board and the NewMed merger.
On January 17, Palliser said the NewMed vote should be pushed back, while the board vote goes ahead.
Capricorn had defended the decision to stage the two votes close together. However, it has offered to bring in Palliser nominees ahead of the vote. After signing NDAs, they could assess the company's options, it said.
Palliser said its candidates were "not minded" to agree to the option. "They see [it] as inappropriate given they do not yet have a mandate from Capricorn shareholders".
Recommended for you

Serica backers readying for crucial vote on Tailwind acquisition plans