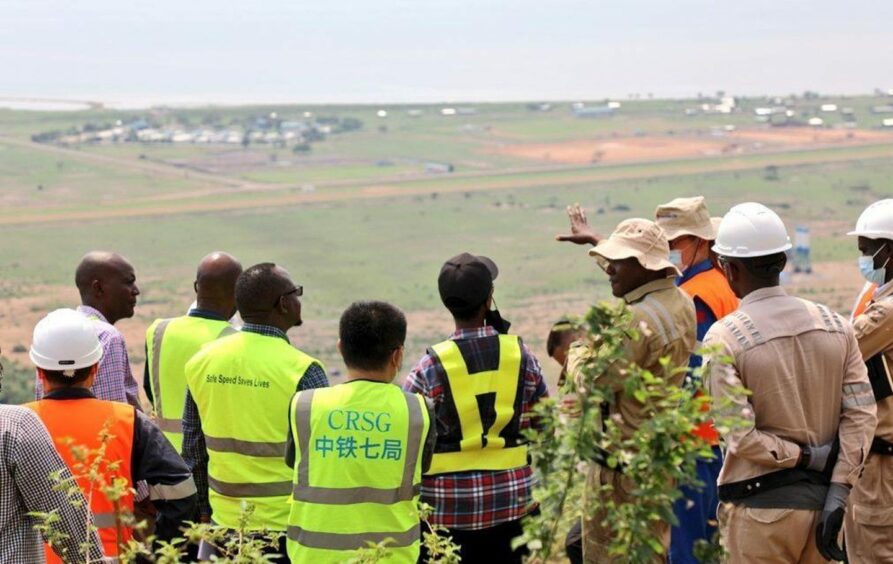 President Yoweri Museveni will officially launch drilling on the CNOOC Ltd's Kingfisher field today.
China Oilfield Services Ltd (COSL) has delivered the LR8001 rig to the field, near the village of Buhuka, in Kikuube district.
The Lake Albert development covers the Tilenga field, operated by TotalEnergies, and Kingfisher. The Chinese-operated field will be able to produce around 40,000 barrels per day.
CNOOC intends to begin producing in 2024, according to local reports, ahead of the Tilenga field. The LR8001 rig will drill deviated wells to reach the field under Lake Albert.
Uganda National Oil Co. (UNOC) chief legal officer Peter Muliisa has said Total should begin drilling at Tilenga in March. Tilenga will have production capacity of around 190,000 bpd.
Kingfisher will have around 20 production wells and 11 water injection wells, from four pads. CNOOC plans to drill the wells to around 2,700 metres before directing them towards the field, at a depth of 3,800 metres.
The wells should take two or three months to drill.
Total and CNOOC intend to export crude from the Lake Albert fields to the Tanzanian port of Tanga, via the East African Crude Oil Pipeline (EACOP). A feeder pipeline will run for 95 km, from Buliisa to Kabaale, linking up to the EACOP.
Construction on the pipeline has been slower than expected, with the company struggling to secure its needed land access deals in Uganda. However, the Ugandan government has said it expects construction to start in the second half of this year.
CNOOC's plans cover future production from the Kaisa-Tonya field.
Up next
Uganda has recently concluded a licence round and is set to launch a new process in May. Reuters reported last week that the authorities would announce its licence plans at a conference in Kampala in May.
Minister of Energy and Mineral Development Ruth Nankabirwa said the authorities were pressing ahead with geological and geophysical surveying in the Moroto-Kadam Basin.
The government also hopes to reach a final investment decision (FID) for a 60,000 bpd refinery this year.
Recommended for you

Activist arrests mar spud of Uganda's first production well