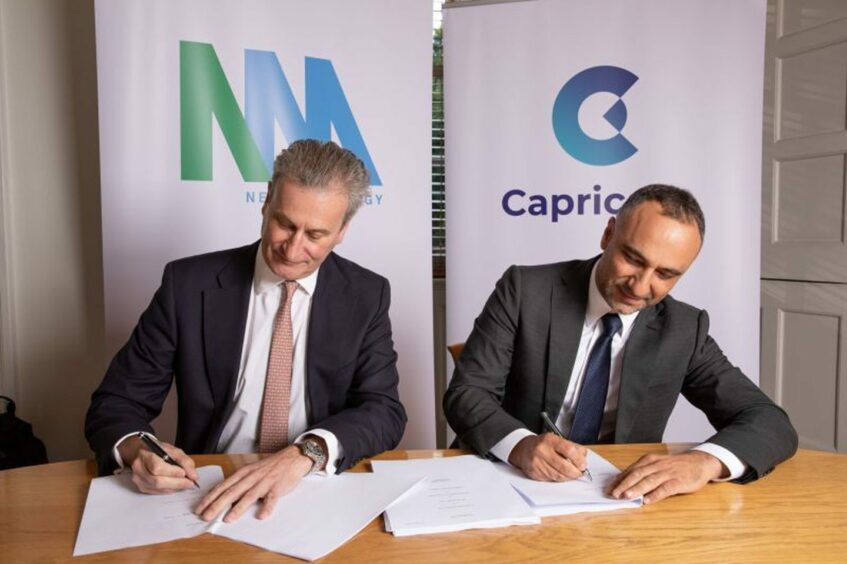 Capricorn Energy has buckled to sustained investor pressure, with directors resigning and the date for a vote on its merger plans pushed back.
As a result, NewMed has said the chance of its merger with Capricorn still closing has "significantly decreased". The Israeli company made the disclosure in light of Capricorn's board and voting changes.
Capricorn had planned to hold a vote on changes to its board and approval for the merger with NewMed Energy on February 1. Activist investor Palliser Capital criticised this plan, saying it would not allow a new board sufficient time to consider the merits of the merger.
Capricorn announced this morning that it would hold the vote on the NewMed deal on February 22. The vote on changes to the board will take place on February 1.
The company has invited Palliser's nominees to join the board early. The nominees have rejected this, preferring to wait for shareholder approval.
In the meantime, though, a number of changes are taking place on Capricorn's board.
Capricorn chair Nicoletta Giadrossi is stepping down immediately from the board. So too is CEO Simon Thomson, in addition to Peter Kallos, Alison Wood and Luis Araujo.
Keith Lough and CFO James Smith will remain for the moment, but intend to leave the board before the vote on February 1.
Two directors will continue, Cathy Krajicek and Erik Daugbjerg. These directors will engage with the nominee directors, Capricorn said, on "an orderly transition and appropriate continuity of governance".
Shareholder value
Palliser has a 7.45% stake in Capricorn and claims to have support from around 40% of shareholders. In recent days proxy advisory companies ISS and Glass Lewis have come out against Capricorn's proposed merger with NewMed.
Glass Lewis yesterday came out against Capricorn's plans. Palliser had given a "convincing case for rejecting the NewMed transaction". It also backed Palliser's proposed board changes.
Palliser CIO James Smith said it was "clear there is a better path forward for Capricorn shareholders. We urge shareholders to exercise their voting rights to enable a brighter future for Capricorn under a qualified leadership team who will make it their top priorities to maximise shareholder value and deliver real growth in Egypt."
NewMed said it would continue to consider its strategic alternatives, as the prospects for its merger with Capricorn grew dimmer.
Updated at 1:11 pm with NewMed response to Capricorn's new plans. 
Recommended for you

Capricorn sharpens Egypt production focus, despite receivable woes