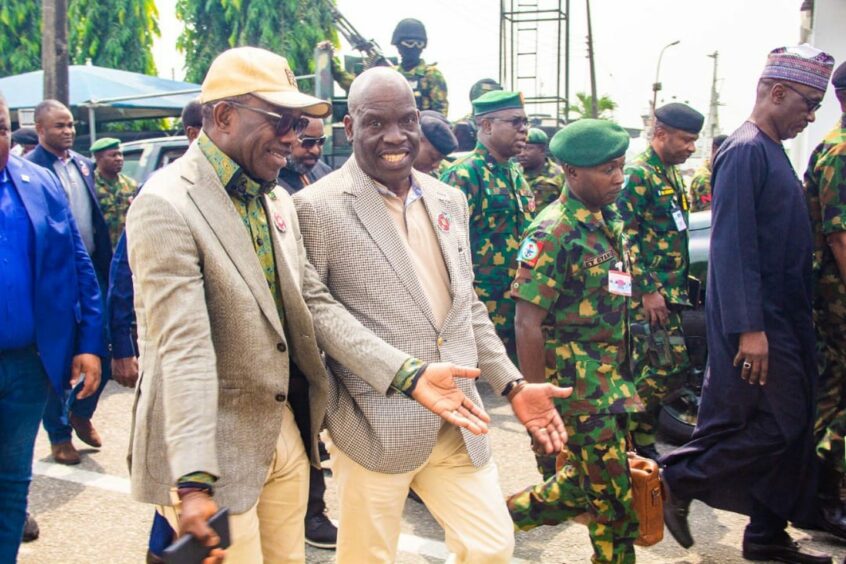 Nigeria is eager to support winners of marginal fields move into development and production, including an eye on accessing finance.
The Nigerian Upstream Regulatory Commission (NUPRC) this week said it was "planning a production based lending engagement". It intended this to help companies secure cash to reach first oil.
The commission did not specify exactly what it planned. However, it said it would engage with winning companies, service companies and Nigerian banks.
It intends to broker deals with service companies, where they provide work in exchange for a service fee recoverable from production.
NUPRC head Gbenga Komolafe said it would organise an international financing road show in the Abuja in the next few weeks. The plan is to "showcase the high value quick win opportunities", available under the marginal round, the gas flare commercialisation programme and the ongoing deepwater bid round.
The commission is also working on ways to tackle some of the challenges presented by the Petroleum Industry Act (PIA) in the upstream. The aim, it said, is to enhance ESG requirements and "facilitate capital attraction by investors".
Following revisions to extended well test guidelines, 16 companies have submitted field development plans, NUPRC said.
Growth plans
In February, NUPRC reported it had issued 50 of the new PIA-compliant Petroleum Prospecting Licences (PPLs). At the time, it said these would see near term production of 58,000 barrels per day and 87 million cubic feet of gas.
Nigeria launched a mini bid round at the end of 2022. The offer covers seven blocks: 300-DO, 301-DO, 302-DO, 303-DO, 304-DO, 305-DO and 306-DO. These are in Nigeria's Transform Margin and the deepwater Niger Delta Basin.
Nigeria may struggle to secure international bank funding for its marginal field projects. In the past, domestic banks were overly exposed to the oil and gas sector. This had a notable impact on their non-performing loans (NPLs).
These have declined in recent times, to under 5% in December. Increasing their exposure to the financially precarious companies that have driven the marginal field round may prove challenging.
Recommended for you

Shell talks up $5bn Bonga North plan with president