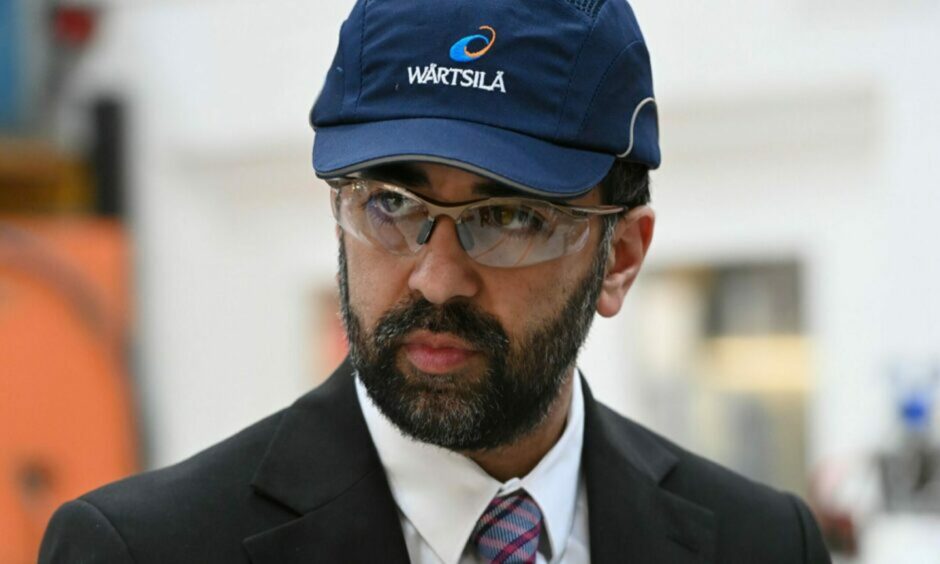 Scottish National Party leadership hopeful Humza Yousaf appeared in Aberdeen to meet with the trade body Offshore Energies UK.
In the Granite City, Mr Yousaf spent some time with the external relations director for Offshore Energies UK (OEUK), Jenny Stanning, as well as OEUK member Wartsila, a manufacturing and servicing company.
It is said that "OEUK welcomed the engagement" and the organisation extended an offer to all SNP leadership candidates as well as Scotland's political parties to come and meet with the companies driving Scotland's offshore energy ambitions.
Currently, Yousaf is competing in a three-way race with Kate Forbes and Ash Ragan to determine who will take over from Nichola Sturgeon as the leader of the SNP and ultimately take on the role of first minister of Scotland.
Jenny Stanning, OEUK External Relations Director: "It is great to have engagement with politicians of all parties on Scotland's energy future, including all candidates looking to be the next SNP leader and Scotland's First Minister.
"We're pleased Humza Yousaf recognised the need to rapidly scale up renewable electricity, strengthen Scotland's energy security, and ensure we support our brilliant skilled workforce to reap the benefits of an expanding and competitive offshore energy sector.
"As we build that future there is no simple choice between oil and gas or renewables. The reality is that to keep the lights on and grow our economy, we need both.
"By the mid 2030s, oil and gas will still provide for 50% of our energy needs. This is why the Scottish Government's final energy strategy must acknowledge the continuing role of oil and gas in Scotland's economy and encourage investment in the homegrown production needed to avoid costlier, less secure, and higher carbon imports.
"This will support the infrastructure we need to make cleaner, more affordable energy in Scotland in a way that retains the economic contribution, jobs and expertise here."
At the start of this year, OEUK argued with the Scottish Government's proposed energy strategy, saying it was concerned with "the statement's suggestion of accelerating the decline in oil and gas production."
At the time Ms Stanning said: "We need to ensure that the final strategy acknowledges the continuing role of oil and gas in Scotland's economy – as well as our sector's role in a rapid transition to a low-carbon future.""
This week OEUK also levelled criticism at the UK government following the announcement of Westminster's Spring Budget.
The trade body said it was "disappointed" by chancellor Jeremy Hunt's document, claiming it "misses the mark" on energy security.
Recommended for you

North Sea giants win big through INTOG floating wind auction