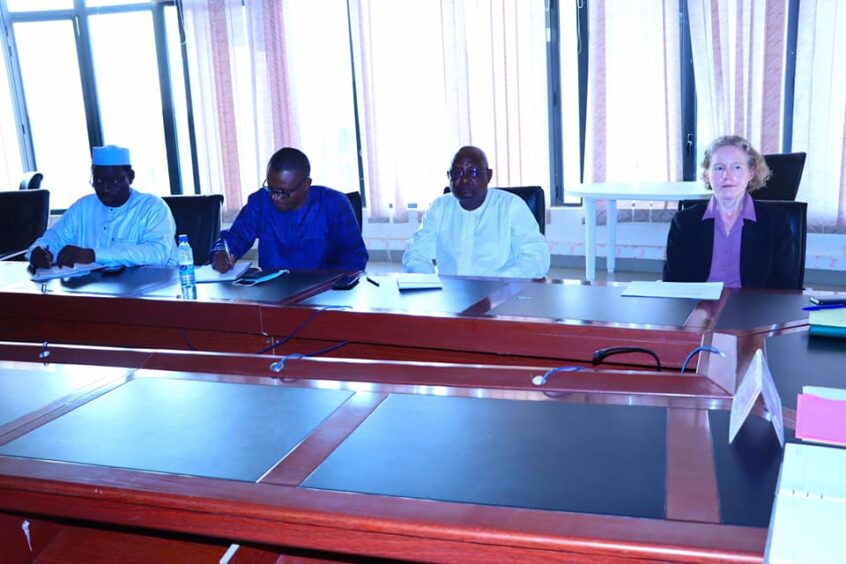 Chad has thrown a spanner into Savannah Energy's plans, nationalising local assets in protest at the sale from ExxonMobil.
Savannah acquired the assets in December 2022. Chad President Mahamat Déby issued an order on March 23 nationalising the assets, formerly owned by Esso Exploration and Production Chad.
Savannah said the move by Chad was "in direct breach of the conventions" to which it and Chad are both party.
The independent said it would pursue its legal rights at an International Chamber of Commerce (ICC) tribunal in Paris.
Déby issued the decree on March 23 nationalising "all the assets and all the rights of any kind arising from the Conventions, Exploration permits , Exploitation Authorisations and Hydrocarbon Transport Authorizations of ESSO Exploration and Production Chad".
The move by Chad came despite the fact that Savannah had reversed production decline, the company said. Production reached 29,349 barrels per day since December 9, it said, up by 9%.
Savannah has also set out plans to boost production further, it said.
Trouble in Chad
Signs of trouble have been coming. Following completion of the deal, the Ministry of Petroleum and Energy raided Komé and expelled eight Savannah employees. According to a local report, the Ministry of Public Security expelled the eight, cancelling their entry visas and residence permits.
The government contested the acquisition from Exxon. Savannah paid $407 million for the assets, but Chad complained the deal did not meet its expectations.
In particular, it said, the sale violated agreements between Exxon and Société des Hydrocarbures du Tchad (SHT). The local company had hoped to pre-empt the sale. The government and Exxon also fell out over a tax agreement.
Savannah acquired a 40% stake in the Doba fields and a similar stake in the export pipeline, which runs to Cameroon. The company had initially struck a deal to buy Petronas' local interests as well, before mutually agreeing it would not go ahead.
There had been rumours that other companies were competing for the assets. Some reports have named Perenco as a potential funder of SHT.
Recommended for you

Chad seizes control of COTCO, halts dividends to Savannah