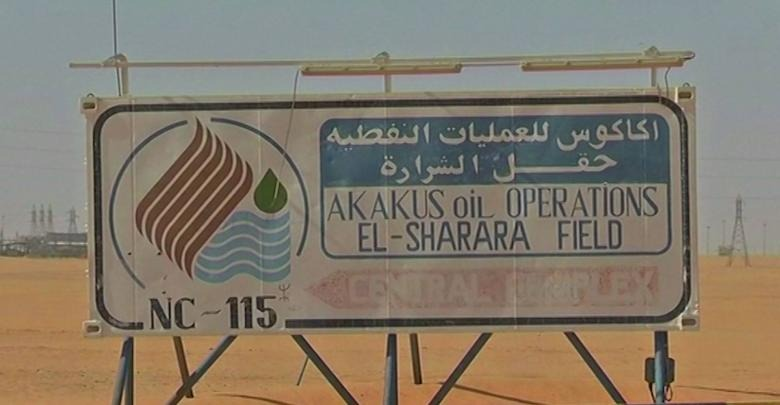 Two oilfields in Libya have shutdown amid protests over the detainment of the former finance minister, raising new concerns about political instability.
El Feel was the first to stop, as protestors moved into the facilities, followed shortly after by Sharara. The first field was producing around 70,000 barrels per day, while the second was around 270,000 bpd.
Local reports attribute the stoppage at the fields to the Zwai tribe.
Verisk Maplecroft reported this was the 25th time the Sharara field has been shut since 2011.
"The El-Sharara closure therefore marks a return to the use of oil shut-ins as a blunt economic tool to achieve political aims," said Verisk Maplecroft's Hamish Kinnear.  "It is also a signal of the rising risk of a nationwide blockade. The Government of National Stability (GNS), one of Libya's two rival governments, issued threats of a national blockade in June over the same issue (the conduct of the CBL)."
Events in the North African state had "deeply disturbed" the United Nations Support Mission in Libya (UNSMIL), it said. It noted "continued abductions, arbitrary arrests, and disappearances of citizens and public figures by various security actors in Libya".
Political wrangling
The detainment of Faraj Boumtari on July 12 sparked the current protests. The former finance minister was travelling via Mitiga airport. It is unclear where Boumtari now is.
Boumtari was angling for the top job at the Central Bank of Libya (CBL), replacing Al-Siddiq Al-Kabir.
Kinnear went on to say blockades on the oil industry "often succeed in delivering political outcomes. The April-July 2022 blockade imposed by allies of the GNS-aligned Libyan National Army (LNA) only came to an end after a key demand was met – the removal of the then NOC chairman Mustafa Sanalla and his replacement by Farhat Bengdara."
UNSMIL also noted a number of high-ranked politicians on the High Council of State had been banned from travelling via Mitiga. The Libyan authorities and security forces should release all those detained arbitrarily, it said.
The agency also said oilfield shutdowns, in response to the abduction, would "needlessly cost the Libyan people their main source of income. The shutdown must be immediately ended."
The Libya Observer reported the chairman of the High Council, Khaled Al-Mishri, has blamed Prime Minister Abdul Hamid Dbeibeh for the travel ban. It noted that the security services had barred five members of the council from travelling.
Eastern-based General Khalifa Haftar has threatened to disrupt oil production. However, the Sharara and El Feel protests do not involve him.
Updated at 4:37 pm with comments from Verisk Maplecroft's Hamish Kinnear. 
Recommended for you

Libya's eastern flood devastation raises political risk