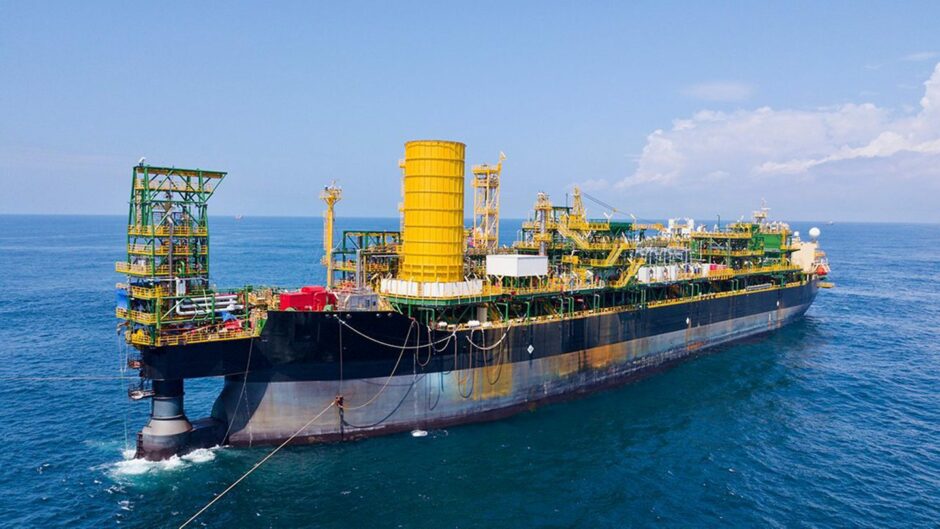 Eni has started up its Baleine field, offshore Cote d'Ivoire, just two years after its discovery.
The company has deployed the Baleine FPSO to the site, which is capable of processing 15,000 barrels per day of oil and 25 million cubic feet per day of gas. Eni intends to scale up production in a second phase, reaching 50,000 bpd of oil and 70 mmcf of gas by the end of 2024.
A third phase would reach 150,000 bpd and 200 mmcf. The project exports gas onshore, via a new pipeline.
Achieving first oil is a milestone for Eni, company CEO Claudio Descalzi said. "Stemming from an extraordinary exploration success, we have achieved an industry-leading time-to-market of under 2 years from the declaration of commercial discovery."
Local impact
The Italian company reported this was the first emissions free project in Africa, in terms of scope 1 and 2. It offsets emissions from Baleine via local offsets, including the provision of stoves and protecting trees.
Eni discovered Baleine in September 2021. It took the final investment decision around six months later. The company worked in Cote d'Ivoire in the 1960s but then left, returning in 2015.
Eni drilled the Baleine discovery well in the CI-101 block, finding light 40 degree API oil in two different stratigraphic levels. At the time, the company estimated Baleine held 1.5-2 billion barrels of oil and 1.8-2.4 trillion cubic feet of gas.
The energy ministry now puts the resource at 2.5bn barrels of oil and 3.3 tcf of gas. The increase came about as a result of Eni drilling the Baleine East 1X well in neighbouring CI-802.
Eni has a 90% stake in the licences, in addition to CI-205, CI-501, CI-401 and CI-801. Petroci holds the remaining 10%.
The FPSO for the first phase was the Firenze. The second phase will use the Voyageur Spirit FPSO, which left the North Sea for vessel work earlier this year. It will head from Dubai to Cote d'Ivoire in mid-2024. This is expected to be the first use of a cylindrical FPSO in African waters.
Cote d'Ivoire signed a gas sales contract with Eni on supplies from Baleine on August 2. CI-Energies managing director Noumory Sidibé, who signed the contract, said the deal would help tackle pressure on the sector. The contract is an "opportunity to quickly develop other energy projects and strengthen the electricity sector".
Recommended for you

Saipem wins Eni, Snam work worth $911mn