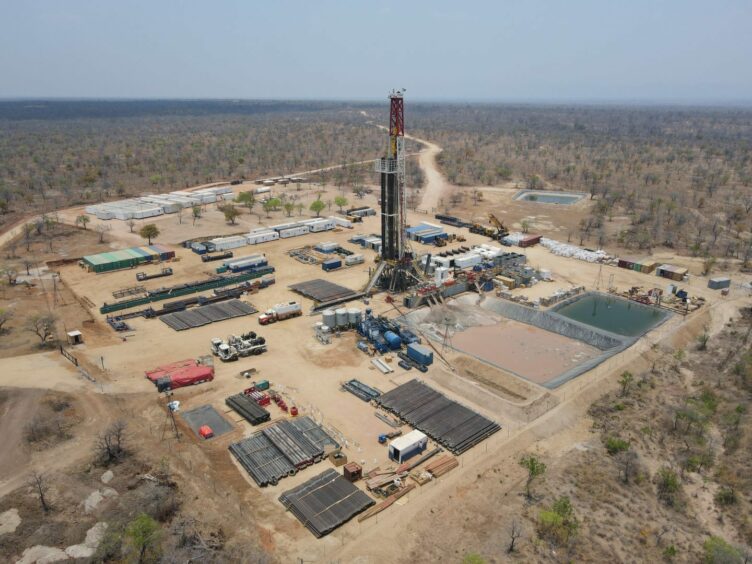 Invictus Energy has begun drilling the Mukuyu-2 well in Zimbabwe as it aims to follow up its positive technical results from earlier this year.
The company expects the well to take 50-60 days for drilling and evaluation at its 80% owned Cabora Bassa project.
Managing Director Scott Macmillan said it was an "exciting and long-anticipated moment" for the company.
"Following our successful basin opening Mukuyu-1 wildcat well completed last year, which proved a working petroleum system and multiple hydrocarbon bearing reservoirs has de-risked future drilling and provides us with increased confidence in Mukuyu-2.
Success at Mukuyu-2 could be transformational for Invictus, Zimbabwe and Southern Africa, he said.
Invictus began drilling on September 20. It will reach a total depth of 3,750 metres. The primary target is the Triassic Upper Angwa formation, around 450 metres updip from Mukuyu-1.
It will also test targets in the Jurassic Cretaceous Dande and two Triassic formations, Forest and Pebbly Arkose. In addition, it will target the untested Lower Angwa.
In support of its drilling, Invictus has secured funding commitments for A$15 million ($9.6mn) via a two-tranche placement.
The cash will provide funding for Mukuyu-2, including some contingency and testing.
Invictus does not require shareholder approval for the first tranche but will for the second. It aims to seek this backing at its AGM in late October.
"We are pleased to welcome new institutional investors onto our share register at an exciting time for the Company as we finalise preparations to embark on our Mukuyu-2 appraisal well drilling campaign in Zimbabwe," said Macmillan.
Recommended for you

Discovery at last! Invictus declares Mukuyu miracle