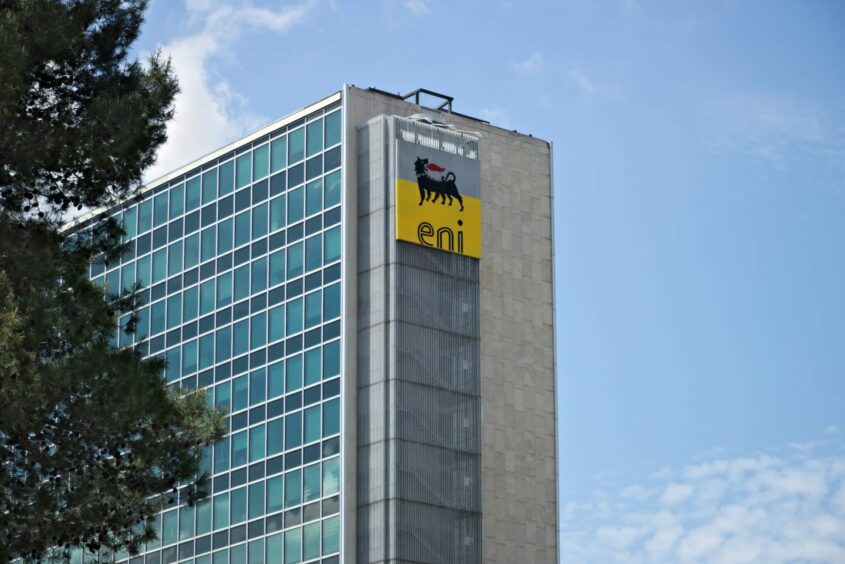 Nigeria is withdrawing civil claims totaling $1.1 billion against energy giant Eni, ending a long battle in Italian courts over allegations of corruption in an oil-field deal.
The West African country's justice ministry will waive the claims before Italy's highest court "unconditionally" and "with immediate effect" no later than Nov. 17, according to a letter seen by Bloomberg.
The nation will also "irrevocably" waive the right to any further legal action in Italy against Eni, its affiliates, and current and past officers in regard to rights for the field, known as Oil Prospecting License 245, or OPL 245.
Eni confirmed receipt of the letter and said in a statement that it is ready to consider, together with the government of Nigeria, the necessary steps for conversion of the prospective license to one that will allow the development of the oil block. Nigeria's Ministry of Justice wasn't immediately able to respond to a request for comment.
Operations at the Nigerian oil block have been halted for more than a decade by a series of trials and competing legal claims. The area is considered to be potentially one of the richest concessions in the country, with recoverable reserves of 560 million barrels, according to Eni's estimates.
Whether Eni and its partner Shell Plc could finally begin to develop OPL 245 may depend on the resolution of other claims, including arbitration proceedings filed by Eni at the World Bank's International Centre for Settlement of Investment Disputes and litigation within Nigeria.
Eni, Shell and some of their former and current managers had already been definitively acquitted last year in a criminal case in Milan, in which they were accused of knowing that much of the $1.1 billion they paid to acquire OPL 245 would be distributed as bribes.
Even after that verdict a civil suit continued, with Nigeria seeking combined compensation of $3.5 billion from Eni and Shell, claiming the amount reflected the real value of the license purchased in 2011 by the two companies.