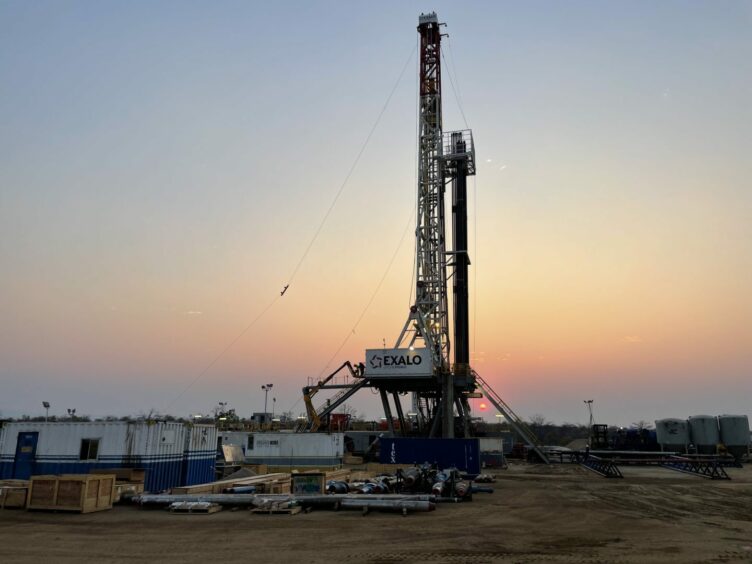 Invictus Energy has recovered gas to surface at its drilling in Zimbabwe, but has run into drilling problems reminiscent of its first well in the country.
"We've had some challenging borehole conditions and we had to raise the mudweight," said Invictus managing director Scott Macmillan.
However, he continued, speaking on a video presentation, the work did recover natural gas. This "completely validated our rock interpretation and proves the presence of hydrocarbons and migration through the structure", he said. "This is the first time we've brought a sample to surface. It's a huge result in that sense, even though it's residual gas. It's exciting results today but it really has been challenging."
The gas sample came from a primarily water-bearing interval.
Sidetrack situation
Because of the drilling challenge, Invictus now plans to drill a sidetrack on the Mukuyu-2 well.
Macmillan said there had been "sampling challenges, borehole conditions and well control measures" that prompted the company to opt for a sidetrack.
The well has reached a total depth of 3,718 metres. Working with its service providers, Invictus intends to plug back the wellbore and drill a "simple vertical sidetrack" at a depth of around 1,966 metres. This, it said, would "provide the company the strongest opportunity of acquiring valid fluid samples from the well".
Macmillan said the sidetrack would allow it to evaluate the Upper and Lower Angwa targets. Drilling and logging should take 21-28 days, the company said.
Invictus has the funds to carry out the planned sidetrack, he said, and it could be suspended for future flow testing.
The need to sidetrack is "disappointing", he said. "It would have been fantastic to get this all in one go. It's still only the second well in the basin and it's the first time we've drilled into the Lower Angwa," Macmillan said. "We are going to get some surprises, good and bad."
Recommended for you

Discovery at last! Invictus declares Mukuyu miracle