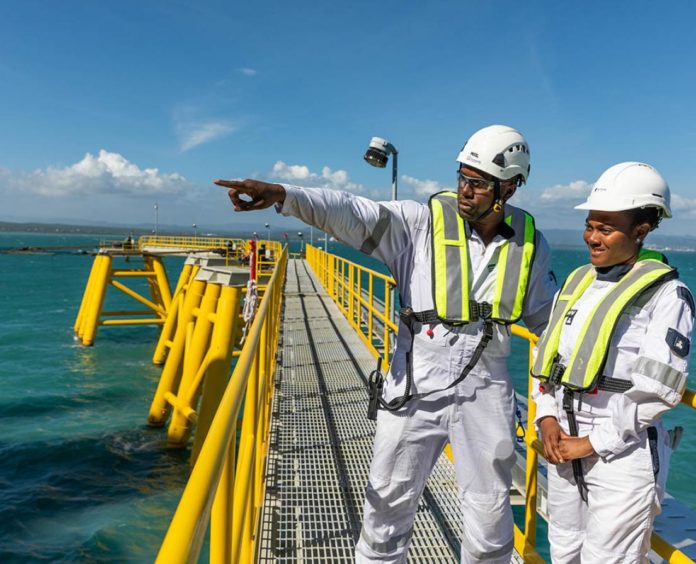 New Fortress Energy (NFE) has signed a preliminary deal with Mauritania to produce LNG from the offshore.
The US-based company signed a non-binding memorandum of understanding (MoU) with Mauritania on developing an "energy hub". This plan may cover gas, power, LNG and blue ammonia.
The Ministry of Oil, Metal and Energy said it aimed to secure gas supplies from the Banda field by 2024.
NFE would use its Fast LNG technology to produce LNG for local markets and exports, it said. The plan would involve supplying gas to the existing 180 MW Somolec power plant and a new 120 MW plant.
"The production of liquefied natural gas from these fields with our innovative Fast LNG liquefiers will help accelerate the global transition to cleaner fuels," said NFE chairman and CEO Wes Edens.
"Supply of natural gas and modern power infrastructure will also help bring more affordable, reliable and cleaner power to support industrial development and sustainable economic growth in Mauritania and, at the same time, unlock the country's potential to be a top exporter of clean LNG and blue ammonia."
Fast LNG involves pairing modular mid-size liquefaction units with jack-up rigs, or other floating infrastructure. As such, costs are lower and LNG can be developed faster.
The company said it would support industrial development in Mauritania, while reducing emissions and pollution.
Long time coming
Woodside discovered the field in 2002, with Tullow Oil appraising it in 2008. Tullow declared the field to be commercial in 2012, setting out plans for a power development. Banda is thought to hold around 1.2 trillion cubic feet of gas.
The World Bank carried out a study of the proposed gas-to-power project in 2014.
However, disputes between Tullow and the government derailed this project. Maersk Decom won decommissioning work on Banda in 2020.
Maersk has contracted Island Drilling to plug and abandon four wells, plus one optional, on Banda and Tiof. The company will carry out the work in the fourth quarter of 2022, it has said, with the Island Innovator.
NFE announced a final investment decision (FID) on a Fast LNG plan in March. The 1.4 million tonne per year facility would allow it to produce LNG at a cost of $3-4 per mmBtu, Edens said at the time. At the time, NFE said its first Fast LNG scheme could be operational in 20 months.
Updated at 11:42 am to include Island Drilling's planned P&A work.
Recommended for you

Capricorn announces merger with NewMed Energy, ditching Tullow