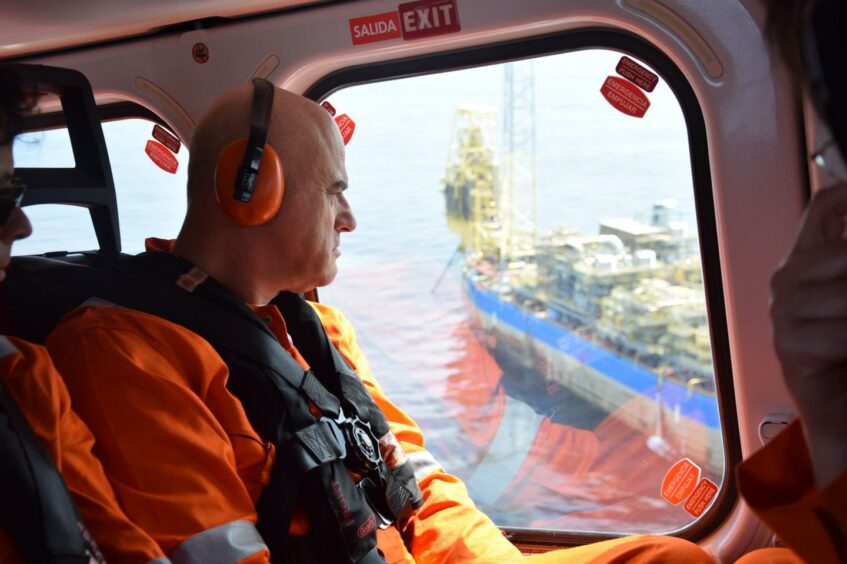 Eni has signed a deal to secure more gas flows for Italy from Egypt, just two days after striking a similar agreement with Algeria.
Egyptian Natural Gas Holding (EGAS) chairman Magdy Galal signed the framework agreement with Eni COO natural resources Guido Brusco today in Cairo.
The plan involves proving up Egyptian gas reserves and finding options for short-term production. In addition, Eni will work on exploration plans in existing blocks and in its newly acquired acreage. These are in the Nile Delta, the Eastern Mediterranean and Wester Desert.
The Eni-EGAS deal follows on from the restart of the Damietta LNG plant in 2021. As such, Eni aims to reach 3 billion cubic metres in LNG cargoes this year, directed into Europe and Italy.
Algerian flows
Eni CEO Claudio Descalzi was in Algiers at the start of the week, in a major meeting with the Algerian administration and Sonatrach. Descalzi and Sonatrach head Toufik Hakkar signed a deal to increase supplies through the TransMed pipeline starting in autumn.
Algerian President Abdelmadjid Tebboune and Italian Prime Minister Mario Draghi witnessed the signing.
Algerian flows into the Italian pipeline will begin increasing in 2022, reaching 9 bcm per year in 2023-24.
"Today is a special day for the relations between Italy and Algeria, in particular for Eni and Sonatrach", Descalzi said. As a result of the companies' "long-standing collaboration … it was possible in a short time and with an enormous joint effort to sign this important agreement that further consolidates the partnership between the companies and strengthens the co-operation between our countries".
Descalzi visited Algiers – and other gas suppliers – in late February, with Italian Foreign Minister Luigi di Maio.
Eni said in addition to the diplomatic discussions, the speed with which it had reached an agreement was testament to its "fast track model".
The Italian company has been working in Egypt, with equity production of around 360,000 barrels of oil equivalent per day. It has been in Algeria since 1981, where it produces 100,000 boepd.
Italy imported around 29 bcm from Russia in 2021 and 21 bcm from Algeria.
The government has set out the aim of replacing 20 bcm of Russian supplies in the short term. Other reductions could come in a potential increase of coal and oil burning for power generation.