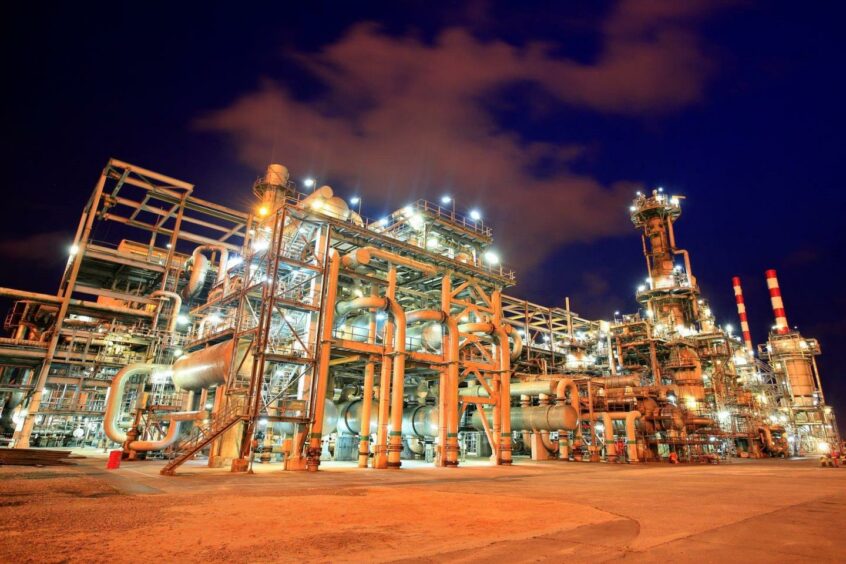 UTM Offshore has signed a front-end engineering and design (FEED) contract for a floating LNG (FLNG) project offshore Nigeria.
A statement from the African Energy Chamber (AEC) said JGC Corp., Technip Energies and KBR had signed on to the FEED work. The companies signed the agreement to develop Nigeria's first FLNG project on November 16, in London.
The Nigerian company intends to deploy an FLNG vessel on OML 104. ExxonMobil and Nigerian National Petroleum Corp. (NNPC) control the block.
UTM did not respond to a request for comment on whether it had finalised a gas sales agreement with the block owners.
The AEC statement cited Minister of State for Petroleum Resources Timipre Sylva as saying the plan would develop resources in a sustainable manner. The plan would help reduce gas flaring, he said.
"We have already proclaimed that gas is our transition fuel and a destination fuel, and we anticipate that it will be a major component of our energy mix by the year 2060," said Sylva. "As a government we know our action is essential to enable evolution of the energy system. We believe innovation, technology and policy will be the key drivers of change."
UTM's FLNG project is "timely and will lead towards a faster-moving, more diverse and more flexible global LNG industry".
Right sizing
UTM chairman and CEO Julius Rone said the LNG market was "stuck with traditional models". These, he said, "do not address the world's demand for low cost, flexible LNG to become a preferred fuel of choice over coal and liquids".
Using a standardised FLNG design can cut costs by 20-40%, he continued. This allows companies to take a final investment decision (FID) on quantities as small as 1.5-2.5 million tonnes per year. "And this is where the UTM offshore FLNG project will hold sway, having the desired impact as well as influence."
Technip Energies will be responsible for the hull and the mooring system design while JGC will handle the topsides design.
Afreximbank signed up to support the UTM project in December 2021.
The idea of FLNG is gaining traction as a relatively fast way to bring resources to market. Petronas has had some notable successes with FLNG vessels with around 1.5mn tpy of capacity.
Furthermore, NNPC head Mele Kyari recently voiced his support for FLNG – potentially over new onshore LNG plants in Nigeria.
Updated at 2:39 pm with FEED responsibilities. 
Recommended for you

NNPC talks up Dangote supplies, NUPRC considers refining obligations