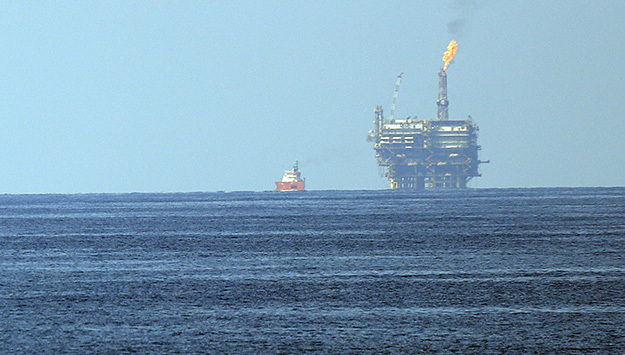 Despite discussion around East Mediterranean's gas having a global impact, it is locally that will be the most important, speakers at a recent event said.
DEFA chairman Symeon Kassianides, speaking at Frontier Energy's North Africa & Mediterranean E&P Summit, said the interconnected nature of the resources sets the stage for potential co-operation.
"We do not have one single field, like Qatar's North Field, but that makes it a regional play and the focus will be on economies of scale," Kassianides said. "Consumption should be thought of regionally, rather than trying to target the Asian markets, or compete with the US producers."
ECSWA's chief energy and climate change official Radia Sedaoui endorsed the idea of local consumption, highlighting consumption in Egypt as an example. "It's one of the major leaders in terms of using natural gas vehicles locally, but also globally."
Gas offers an alternative to heavier, more polluting feedstocks for industry, Sedaoui said, such as the production of blue hydrogen.
"Politics can upset the most well established plans," Francis Ghilès, researcher at Barcelona's CIDOB, said, citing the example of difficulties in the Algeria-Morocco relationship.
"When I look at the Eastern Mediterranean there's so much politics involved. The capacity for disputes is endless. This makes me very cautious in forecasting the Eastern Med might be a major provider of gas to Europe."
Drawing lines
East Mediterranean gas has a part to play in energy security considerations, IFI researcher Marc Ayoub said. This may drive local investments in "spare capacity and infrastructure and storage in order to face demand shocks", he said.
Resource development is not plain sailing, though. "It is expensive to produce [and] it is becoming difficult to secure sales in the global market. Does Europe need this gas? Will it be locally consumed or regionally, through co-operation?"
Amid this uncertainty is the maritime border issue. "The driving force behind this is geopolitics," said Ayoub, "gas is used as an excuse. There are 12 main maritime boundaries. Out of those 12, only two – Cyprus-Egypt, and Cyprus Israel – have been agreed upon in bilateral treaties."
Problems around boundaries have had an impact in slowing the development of discoveries made over the last 10 years. "Co-operation is key."
Development of the East Mediterranean gas pipeline, which would run into Europe, would require borders to be resolved. The East Mediterranean Gas Forum was established at the beginning of 2020 but Ayoub warned that excluding Turkey made progress impossible.
One country beset by power issues is Lebanon. The state held talks on gas supplies two years ago with Egypt, Sedaoui said. "One of the issues was what the 'colour' of the gas was, where it would come from, as the project supplier was to be jointly developed by Israel and Egypt."
Recommended for you

Giant CCS plan in East Timor could help secure finance for Sunrise LNG