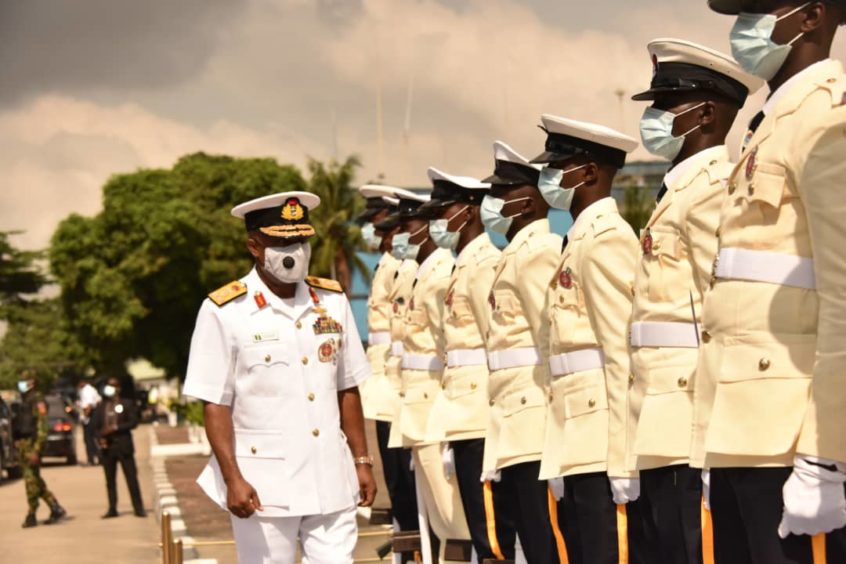 The Nigerian Navy has expressed alarm over "inaccurate and unverified" reports on piracy in the Gulf of Guinea.
The statement came after conflicting reports on an alleged attack.
The Navy accused security consultants Dryad Global of reporting that the MV Odianosen had been hijacked. This, the Navy said, "turned out to be false and alarmist".
It went on to allege that reports were "a deliberate ongoing effort to discourage maritime traffic as well as heighten freight and insurance cost in the region".
Media organisations should be wary of "any calculated attempt" to discredit Nigeria's image. It said this may come about "in furtherance of an untoward maritime agenda".
Dryad Global had reported an attack on a security escort vessel (SEV) on February 25. This alleged incident led to the death of two onboard personnel. The security consultancy updated the report the following day.
Dryad said the SEV provider "appears to have distributed false information to a client as a result of being unable to honour an agreed provision of services".
This highlights the need to carry out "significant due diligence" when contracting security in West Africa.
The original report said the vessel had eight crew, made up of seven Nigerian Navy personnel and one private security official. The SEV had been reported to be on its way to meet a vessel and was not under escorting duties at the time of the alleged attack.
Opaque waters
Dryad Global, responding to the Navy, said it had not suggested a hijack. The consultancy said it had provided clarification once more information emerged.
The consultancy said it was "committed to providing accurate independent maritime security analysis to ensure the safety of life, cargo and vessels at sea and in high risk areas". It provides information "on security events with fast, unbiased decision aids that are focussed on facilitating commercial operations in complex environments".
Risk Intelligence reported two incidents had taken place. The Odianosen suddenly changed course and speed around 30 nautical miles west of the Okwori field. The vessel resumed its original voyage two hours later.
The other incident, the same day, involved the Saint Elizabeth. This ship had been contracted to meet up with a merchant ship further offshore but was unable to begin.
Risk Intelligence suggested that the security company providing the service may not have been in compliance with Nigerian regulations.
"It is possible that the report about an attack against the vessel – which included the statement that Nigerian Navy personnel had been killed – was simply used as a convenient cover."
Recommended for you

End of year sees mixed progress on 2022's top 10 oil and gas projects