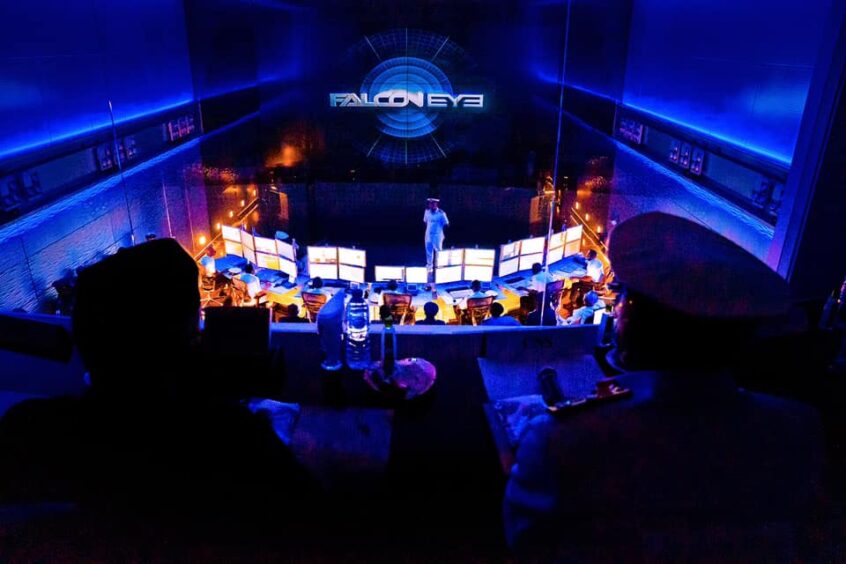 Nigeria has highlighted progress in maritime surveillance amid falling numbers of reported pirate attacks.
Vice President Yemi Osinbajo oversaw the commissioning of the Falcon Eye surveillance system, on behalf of President Muhammadu Buhari.
Osinbajo said Nigeria was estimated to lose "several billions of dollars" per year to piracy and sea robbery. As a result of higher risk, insurance premiums are higher, making maritime trade more expensive.
"This underscores the need to enhance our maritime security architecture. Consequently, a critical contribution of the Falcon Eye system will be the provision of actionable intelligence for curbing maritime threats to our economy," the vice president said.
The surveillance system will act as "a force multiplier for our naval platforms" and allow the Nigerian Navy to tackle "any maritime crime that could disrupt the conduct of maritime trade".
Nigeria launched its Deep Blue project in June. This combines air, land and sea assets in order to increase security.
Israeli designers United Arab Emirates manufacturers came together to oversee Falcon Eye.
The Nigerian Maritime Administration and Safety Agency (NIMASA) noted Falcon Eye as playing a part in improved collaboration recently.
Piracy in Nigeria has fallen in the first six months of 2021. The International Maritime Bureau (IMB) published a report this week, noting there had only been four attacks off Nigeria. In 2020, the IMB reported 14 attacks and in 2019, 21 attacks.
The IMB continues to consider Nigerian waters as "highly risky". It did, though, welcome the launch of Deep Blue.
Recommended for you

Osinbajo calls for gas funding as part of transition