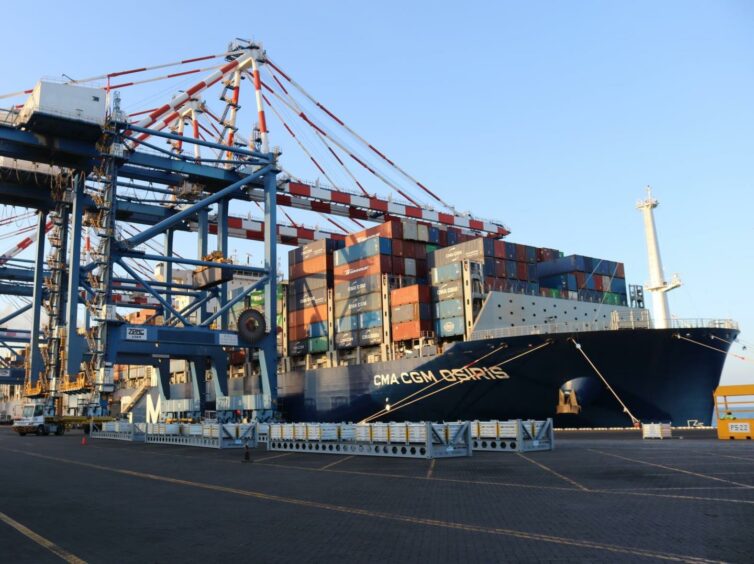 DP World has won another court case against Djibouti, on the Doraleh terminal, in London, while also pursuing a Chinese company on the issue.
The London Court of International Arbitration (LCIA) awarded $200.75 million in damages to DP World and its joint venture. This covers the period from February 2018 to December 2020. The court also found DP World's operating agreement was still valid.
The damages were based on lost fees, of $164.6mn, in addition to cash taken by Djibouti when it seized Doraleh, of $36.2mn.
DP World also reported a ruling, from earlier this month, which found China Merchants must answer for its licence on Doraleh in Hong Kong. China Merchants had attempted to have the case fought in Djibouti.
The Hong Kong Court of Appeal agreed with DP World that the case should be heard and ordered China Merchants to pay costs. The Chinese company must file its defence by February 11.
The Doraleh terminal is said to Djibouti's single largest employer and largest source of revenue. DP World claims a 33.33% stake in the terminal, under the 2006 agreement.
China Merchants claims a 23.5% stake in the terminal under a 2013 agreement.
Making moves
While DP World has won a number of cases against Djibouti, the East African state has largely brushed off these decisions. The company filed a case against China Merchants in August 2018, claiming the Chinese company had induced Djibouti to drop DP World.
Djibouti has provided an indemnity to the Chinese merchant on the partnership agreement. The country cancelled DP World's concession in February 2018, citing "severe irregularities". The Middle Eastern company had not run the port to the best of its ability, Djibouti said. As a result, there were "serious consequences" for its economy.
While there is a commercial dispute, there are also major geopolitical ramifications to the case. China's involvement in Djibouti comes under its expansionist Belt and Road Initiative, with the port important given its location. The US has expressed concerns around China's hold on the port, particularly given its own local military position.
Recommended for you

Aker Solutions-DP World venture signs contract for Rosebank FPSO work