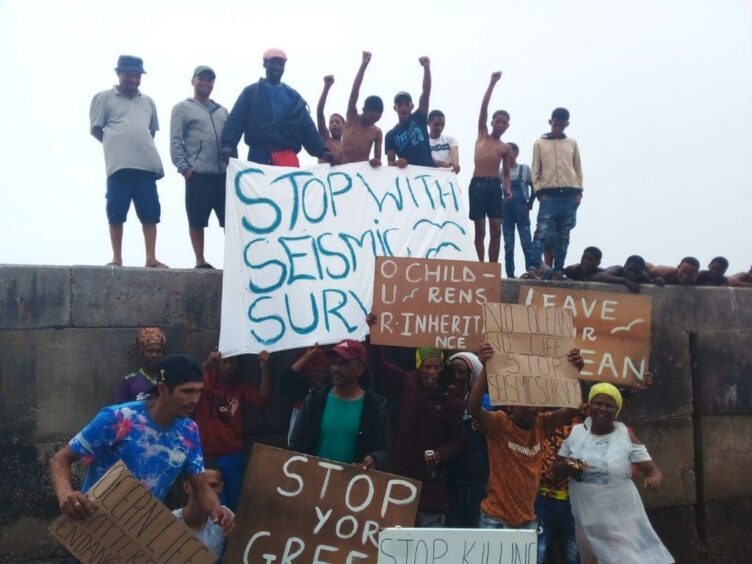 The Western Cape High Court has confirmed Searcher Seismic cannot go ahead with its data acquisition plans off the west coast of South Africa.
The ruling follows a similar prohibition against Shell, which had hoped to acquire seismic off South Africa's Wild Coast.
The Searcher ruling came as Mineral Resources and Energy Minister Gwede Mantashe told a Cape Town conference that Africa must find its own way to reduce emissions.
"Africa must define its own just energy transition that will economically empower and enable the continent to grow," he said. "Our own agenda, our own execution, where we cooperate, and invite others to partner with us to achieve the Africa we want."
Community talks
Judge Daniel Thulare ruled against Searcher on the basis that the company had not carried out enough outreach with local communities. The case was brought initially by small-scale fishers in the area, concerned about an impact on their livelihoods.
The local Khoi and San communities, Thulare wrote, see the sea as important for food security and livelihood. They also "believe it to have healing powers and it is a spiritual place for them".
Shell and its environmental impact assessment (EIA) in the Wild Coast made a similar mistake. There, Judge Gerald Bloem found the company had not accounted for the sea's importance to local beliefs and customs.
Shell will have another hearing in court on May 30. Even if the judge approves work to restart, it would not begin until the end of the year.
Mantashe spoke in favour of renewable energy this morning. However, he is also supportive of developing domestic hydrocarbons.
Speaking at the Africa Energy Indaba, Mantashe highlighted the economic impetus of developing domestic resources, including refineries. The minister called for African states to work together to drive such developments, with a particular focus on West Africa.
Recommended for you

South African protest targets Russian seismic vessel