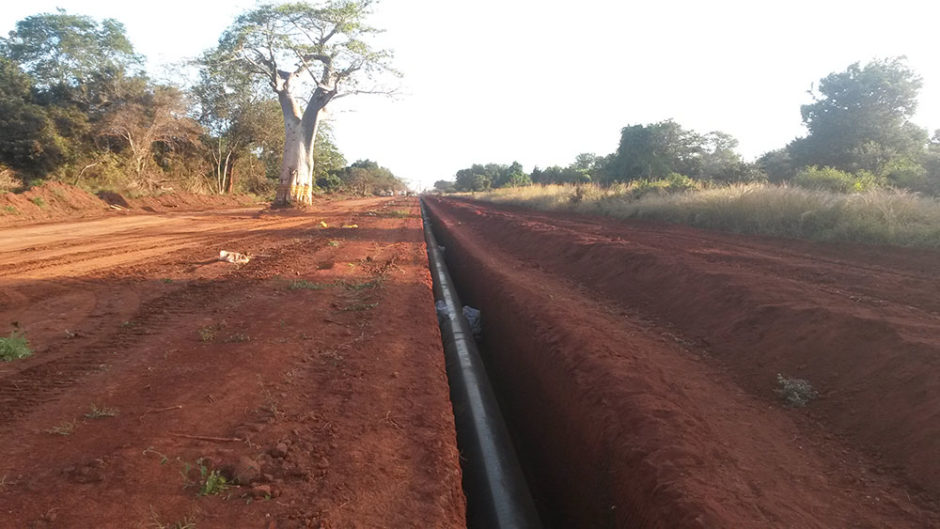 South Africa's Reatile Group and African Infrastructure Investment Managers (AIIM) have teamed up to buy a 30% stake in Sasol's Mozambique pipeline.
The two will pay an initial amount of 4.145 billion rand ($294 million). If they reach various targets, the buyers may pay a further 1bn rand ($71mn) by June 30, 2024.
Reatile and AIIM will receive a stake in Rompco. This owns and operates a 865 km gas pipeline. It links the Pande and Temane fields, in Mozambique, to South Africa.
Sasol will keep a 20% stake in Rompco. Sasol's agreements on the transportation of gas to Secund, and tariffs, will not change.
The parties expect the sale to complete in the second half of 2021.
iGas and Companhia Moçambicana de Gasoduto (CMG), state-owned companies of South Africa and Mozambique respectively, hold the remaining equity. The two companies have pre-emption rights.
"This is a landmark transaction that broadens participation in the South African energy sector and highlights Reatile's leading role in it," said Reatile's chairman Simphiwe Mehlomakulu.
"We are excited by the economic potential of increased gas supply to the region and stand ready to support Rompco's long-term expansion potential. We look forward to developing the South African energy sector in partnership with Sasol, iGas and CMG."
Reatile and AIIM said the deal opened up opportunities to raise capital and invest in the Rompco system. This will support the industrial sector and clean power generation.
Carbon concerns
AIIM's managing director Vuyo Ntoi said the investment was in line with the president's call for "private sector investment into infrastructure, supplementing the pioneering role played by Rompco's founding shareholders".
AIIM has primarily invested in renewable energy. However, he said, a transition is "not always possible with just one step. Our ambition is to assist [South Africa] in meeting its obligations under the Paris Agreement, and we see gas as a key component in the process of transitioning across to clean energy."
Gas emits less carbon than coal, Ntoi said. It provides "dispatchable power at a reasonable cost until energy storage systems are better optimised to fully utilise renewable energy, making it an important transition fuel".
Reatile is wholly black owned. It operates a 1,200 km gas reticulation pipeline in Johannesburg.
Sasol set out plans to sell its Rompco interest in 2020.
Recommended for you

Sasol scores Mozambique gas find