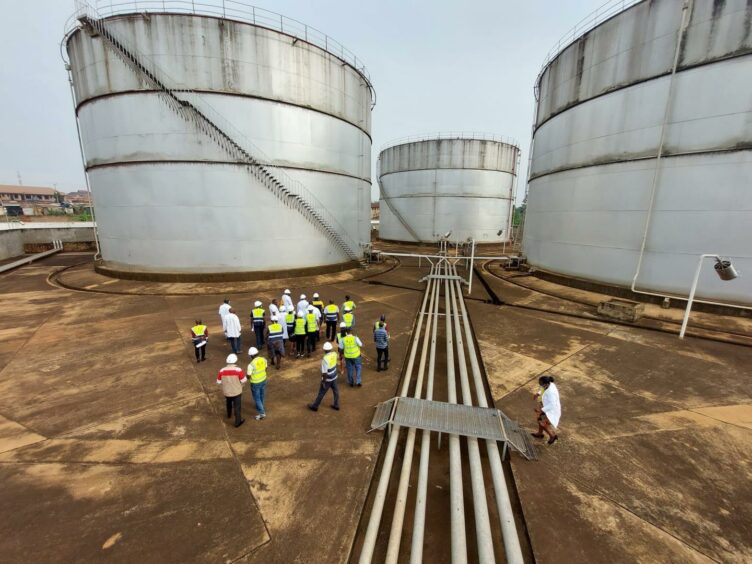 Four of South Africa's five major banks have said they will not support the East African Crude Oil Pipeline (EACOP), in Uganda and Tanzania.
TotalEnergies announced a final investment decision (FID) for the Lake Albert development, which covers the Tilenga and Kingfisher fields and EACOP, last week. Financing for the pipeline project has not been finalised.
BankTrack has confirmed that four of South Africa's banks will not participate. ABSA, FirstRand, Nedbank and Investec will not back the link, the NGO said, leaving Standard Bank on its own.
EACOP will require around $3 billion of project financing support, the NGO has projected.
"Clearly it's an exceptionally risky project. Many banks see that but there are others who could still participate. Total will need to cobble together a coalition of the most reckless banks with the lowest standards in the sector. It's not going to look good for Total," BankTrack human rights campaigner Ryan Brightwell told Energy Voice.
Total has committed to 2025 for first oil, while local officials at the Kampala ceremony last week called for the company to do even better.
Without EACOP, though, the project cannot proceed.
Ticking clock
EACOP would probably need to secure financing by the end of 2022, Brightwell said. A number of governments will not finance oil and gas projects past the end of this year, he said, including Italy. "The end of 2022 closes off options for export credit support."
The pipeline will run for 1,443 km from Hoima, in Uganda's west, to Tanga, a port on Tanzania's coast. It will be the world's longest heated pipeline.
BankTrack said there were now 15 commercial banks that have committed not to finance the pipeline. The NGO said FirstRand, ABSA and Nedbank have all expressed interest in backing other of Total's hydrocarbon projects in Africa.
As such, it said, "their refusal to join the EACOP project is likely to add to Total's difficulties in finding finance for the project".
Standard Bank has provided advice to the Uganda and Tanzania governments since 2017. It may opt into involvement in EACOP, it has said, based on an environmental audit.
Three major French banks – BNP Paribas, Societe Generale and Crédit Agricole – have confirmed they will not finance EACOP. France's Natixis has not commented, Brightwell noted.
Local pressure
BankTrack said EACOP would emit 34.3 million tonnes per year of CO2. There are also other problems with the pipeline and its potential impact on communities and wildlife.
"It's risky on so many counts," Brightwell said. He expressed concerns on compensation for relocated communities, pressure on civil society organisations and the impact on wetlands, forests and wilderness.
"We're working to support local organisations, who are facing arrests and attempts to shut them down. The citizens should be involved in deciding – but I'm not seeing them having their say. This is oil for export, it's not about addressing local energy poverty," Brightwell said.
These concerns, in addition to climate risks, demand risks and legal risks, are making financiers and others think twice.
"Insurance is another obstacle" to EACOP, he said. "Some major insurers have said no. That insurance is not yet in place either."
Recommended for you

Total launches Murchison Falls drilling, to NGO opposition