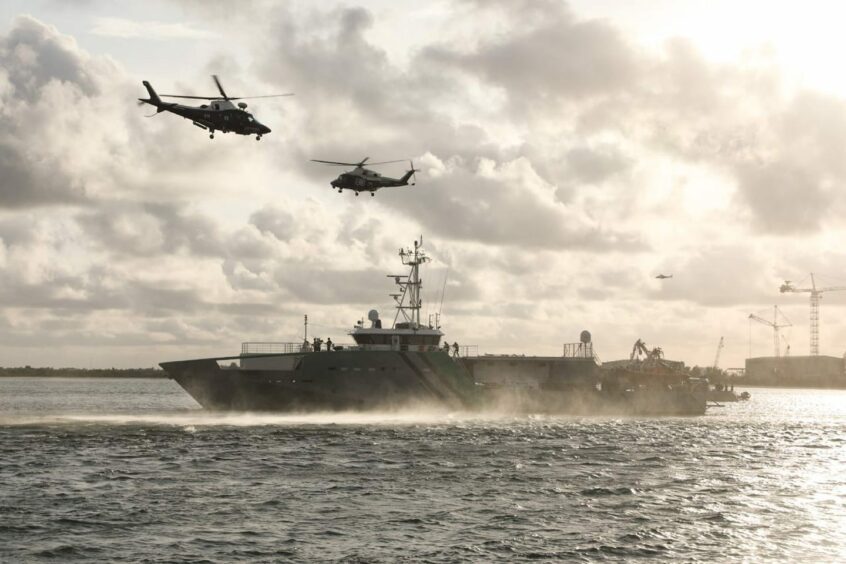 A former militant has accused Nigeria's armed forces of being behind oil theft in the Niger Delta.
Dokubo Asari was speaking following an audience with President Bola Tinubu. Dokubo addressed the press at the presidential villa in Abuja.
"99% of oil theft can be traced to the Nigerian military, the army and the navy especially," he said. The former militant said he had assured the president oil theft in the Niger Delta would be reduced to zero.
"We are going to work with NNPC and the IOCs" to tackle oil theft, he said, despite the military encouraging the illegal trade.
The Nigerian Navy and Army "intimidate" the Nigeria Security and Civil Defence Corps (NSCDC), which is responsible for safety. The armed forces have denied Asari's allegations.
A naval official said the organisation had prevented losses of 72 billion naira ($10.9 million) in the last three months. The Navy has challenged Asari to name those he believes are involved in illegal oil bunkering.
"Just a few metres from an Army or Navy houseboat you will see an oil bunkering refinery or a tap directly in an oil well. This is unprecedented in the history of oil production anywhere in the world," Asari said. "There are notorious navy commanders known to be kingpins in this business."
Illegal refineries are a "crime against humanity", the former militant said. Theft and illegal refining "must be brought to an end. I have volunteered to help, to do the things that are necessary and put an end to this evil that is perpetuated against the people of the Niger Delta and all Nigerians."
Competition
Asari was formerly a leader in the Niger Delta People's Volunteer Force (NDPVF). The group came to prominence around 2003 until Asari's arrest in 2005. A number of fighters from the NDPVF went to fight for the Movement for the Emancipation of the Niger Delta (MEND).
Asari won deals to provide security for pipelines. However, in recent times he has criticised a similar deal struck with Government Ekpemupolo – also known as Tompolo. In particular, Asari warned Tompolo that he could not intervene in the Kalabari area, of Rivers State, and the pipelines there.
In comments at his press conference, Asari said he was different from Tompolo. The latter has also accused the military of involvement in theft, Asari said. "The president will protect me because I am talking the truth," he continued. "I know this president and the president is a stickler for the rule of law."
The Nigerian Navy has accused Asari of hoping to secure additional pipeline protection contracts for himself.
Recommended for you

Tinubu backs Kyari at NNPC, despite turbulence