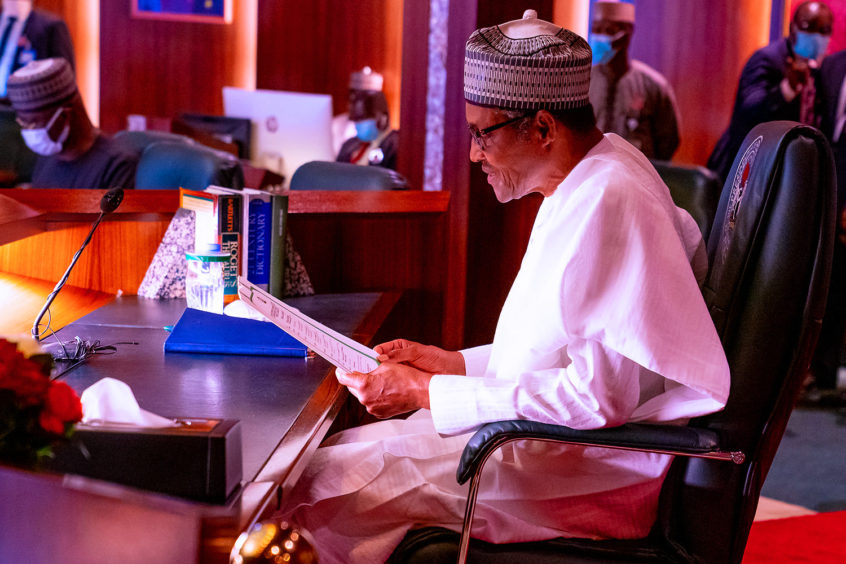 Nigerian President Muhammadu Buhari has welcomed the launch of the Waltersmith modular refinery, in Ibigwe, Imo State, and the groundbreaking for the second phase.
The first phase of the Waltersmith plant has 5,000 barrels per day of capacity. The second phase increases this to 50,000 bpd. The facility is close to the Ibigwe flow station.
Buhari, in a virtual ceremony, said progress in Nigeria's refining sector would eliminate imports and increase local availability. The president had named modular refineries as one of the four elements in the government's refinery roadmap, launched in 2018.
"There is increased momentum in the other three focus areas under the roadmap covering the rehabilitation of existing refineries, co-location of new refineries, and construction of greenfield refineries," he said.
"The realization of the refinery roadmap will ultimately lead us to becoming a net exporter of petroleum products not only to our neighbouring countries but to the worldwide market. This modular refinery is the largest commissioned modular refinery in the country today."
Buhari also spoke in support of the Nigerian Content Development and Monitoring Board (NCDMB), which bought a 30% stake in the plant in 2018.
The involvement of the NCDMBD "is novel in concept and superb in delivery", he said.
Stage two
The president instructed the Ministry of Petroleum Resources, Department of Petroleum Resources (DPR) and Nigerian National Petroleum Corp. (NNPC) to provide all necessary support in securing oil and condensate feedstock for the second phase.
Imo State Governor Hope Uzodinma and Nigerian Ministry of State for Petroleum Resources Timipre Sylva cut the tape on behalf of Buhari. Also in attendance at the ceremony was NNPC's head Mele Kyari, NCDMB's executive secretary Simbi Wabote and Waltersmith chairman Abdulrazaq Isa.
Commercial operations began on November 3. The refinery should hit full first phase capacity in early December. Crude will come from Waltersmith's own marginal field, Ibigwe.
Seplat Petroleum also has assets in the area. The company is considering working with Waltersmith on potential processing.
The company will built the second phase in two parts. One is a 25,000 bpd standalone condensate refinery. The company aims to complete this by 2023. The second part will be another 20,000 bpd crude processing plant.
Waltersmith has plans beyond refining, though, with a potential move into petrochemicals and power.
Recommended for you

SERAP files suit against president over mismanaged refineries