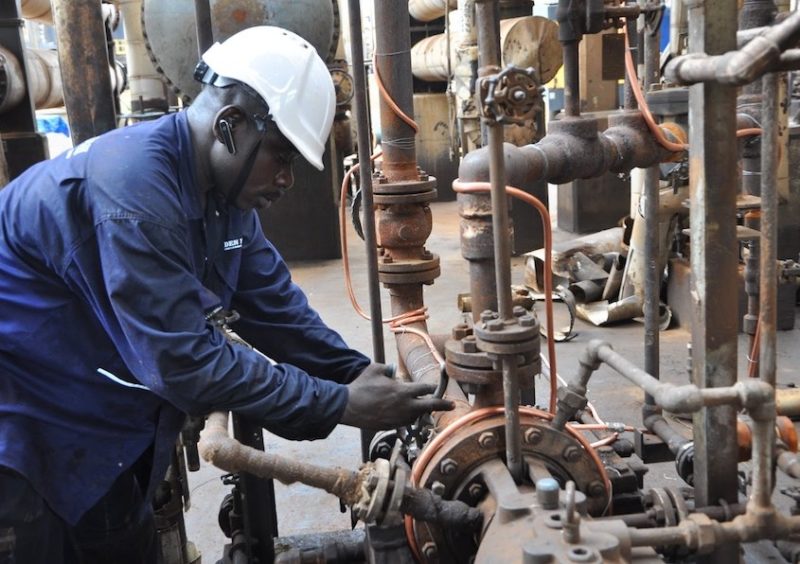 Ghanaian Energy Minister Matthew Opoku Prempeh has called for workers and managers to work together at the Tema Oil Refinery (TOR), during a visit on March 11.
An explosion at TOR in January 2017 took the plant offline. Work is under way to return it to service, aiming for capacity of 45,000 barrels per day.
The minister, the MP for Manhyia South, said the government did not intend to oversee the scrapping of TOR.
"TOR is not in a healthy state," Prempeh said, during a visit to the plant. He called on management to focus on sustaining jobs. Inviting the private sector to participate "does not mean [the president] wants the public sector to collapse. TOR is a strategic national asset … we will make sure it goes from strength to strength."
The Ghanaian government intends to help TOR grow, "not break", he said. "The workers and management of TOR should understand that if this collapses, the first losers are the workers."
The visit follows a turbulent time for the refinery. Pay disputes in late 2020 saw workers demand government dismiss management.
"We want to see TOR exporting crude from Ghana that has been refined." The government intends to help the refinery grow, the minister said. Refining crude domestically is "where the money is to be made", he continued.
The refinery's problem is that there is "debt and debt and debt everywhere". The company has a number of opportunities, he said. "When you earn money where is it going, your creditors or your workers?"
The government and management of the plant are seeking to secure external funds.
NPA
The minister held talks with the National Petroleum Authority (NPA) the day before his visit to TOR.
A statement from the ministry said the NPA had a role to ensure industry should be "efficient and profitable". He went on to say that the NPA should be "conscious of the impact of their decisions and remember to put Ghana first during their negotiations and decision making".
Prempeh went further in his comments at the refinery. "We've had a discussion with the NPA not to kill TOR with regulations. If the regulations that NPA has brought about, no refinery in Africa can comply."
The Ghanaian Parliament approved Prempeh, also known as Napo, in his position at the ministry on March 4. He was named to the job in January.
Recommended for you

Ghana minister oversees first $60bn petroleum hub meeting