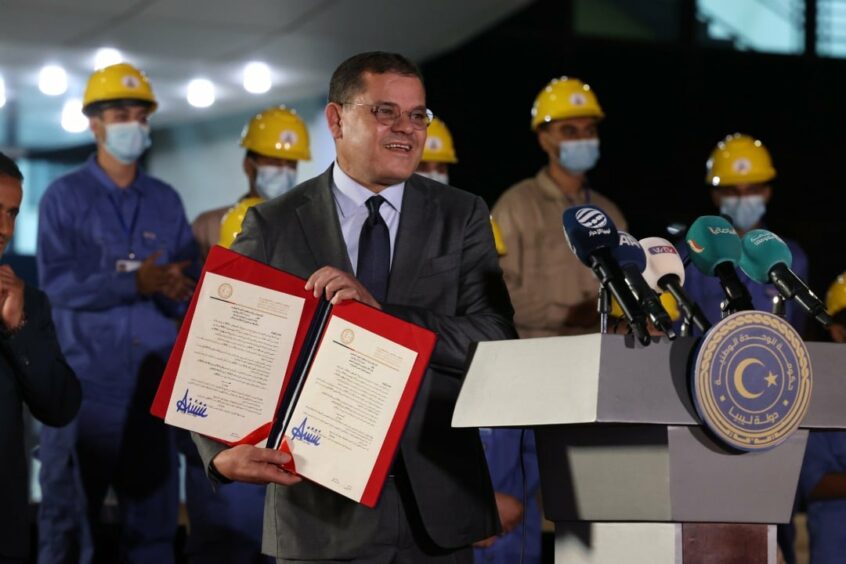 Libya has established the South Refinery, intended to resolve fuel shortages and unemployment in the country's south.
Prime Minister Abdul Hamid Dbeibeh endorsed the launch of the project at a ceremony in Tripoli. Also participating was deputy prime minister Ramadan Abu Janah and National Oil Corp. (NOC) chairman Mustafa Sanalla.
NOC described the project as one of its most important strategic steps. Sanalla set out a number of areas of interest with the plant in Ubari. He thanked NOC subsidiary Zallaf Oil & Gas Exploration and Production for its engineering and technical design work during feasibility studies.
Dbeibeh signed a decree on the refinery near the Sharara field, authorising NOC to contract work directly and to finance construction projects.
According to local reports, NOC expects the refinery to cost $500-600 million. It should start operations within three years.
The refinery should generate returns of $75mn per year, according to Sanalla. In addition to the refinery, the plan also covers an LPG plant.
The Libyan cabinet approved the refinery plan at the end of September.
Zallaf opened an office in the country's southwest in 2020. The company has been working on refinery plans since 2017. Talks on additional refining capacity in Libya date back to 2013.
NOC reported $1.95 billion of revenues in August, driven by higher oil prices. Sanalla welcomed the support from the cabinet. "The approval of the Council of Ministers to establish the first refinery in southern Libya is the first step in the development of this vital sector," he said.
Recommended for you

Libya reaches 1.2mn bpd, with longer-term goal ahead