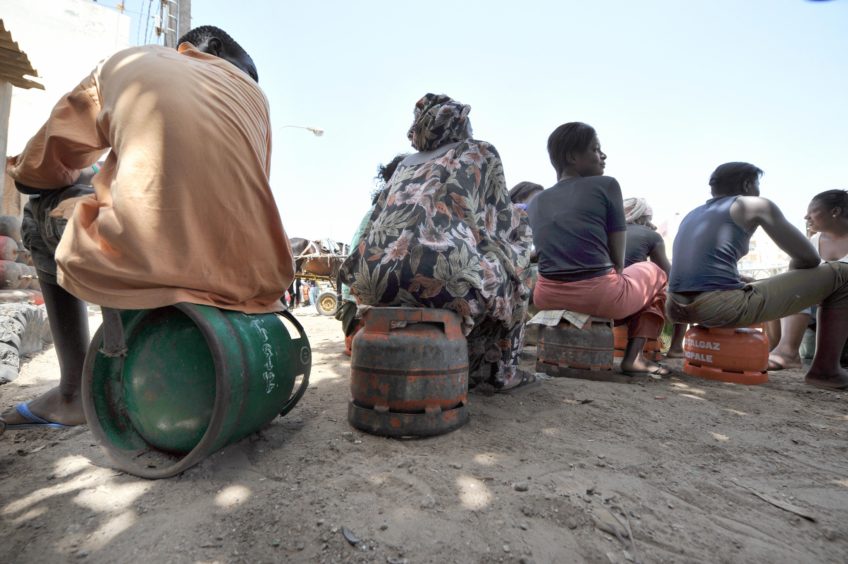 A minority shareholder in Senegal's refinery has compared its treatment to that of a sacrificial lamb, amidst protests on a recapitalisation.
Locafrique has a 34% stake in Senegal's Societe Africaine de Raffinage (SAR), while state-owned Petrosen has a 46% stake.
Petrosen backed plans for a 420 billion CFA franc ($720 million) recapitalisation of SAR. Locafrique described this as unjustified, saying there were "faster and more effective ways to bail out the SAR".
Given that local oil and gas production should start within two or three years, the minority shareholder said, "questions may arise" about SAR's conduct.
In particular, Locafrique raised concerns about the refinery's "poor procurement practices". In particular, it said goods had been ordered without tenders or the knowledge of the board of directors. It described SAR's work as opaque.
Locafrique faced a Commercial Court hearing in Senegal on December 15. The court found in Locafrique's favour, rejecting a bid from SAR and Petrosen to appoint an alternative representative to vote on recapitalisation.
The company said it had "decided to immediately and unconditionally fold", saying any other options were impossible in the face of the state's plans.
Locafrique launched a legal claim against SAR in the London Court of Appeal on December 24. The company is claiming 170bn francs ($294mn) from the refiner.
Processing plans
Petrosen has defended its plans in the SAR dispute. The state-owned company said that when shareholder equity was less than half the share capital, an EGM was required to tackle the problem.
Petrosen said Locafrique had backed plans for an injection of cash into SAR in the summer. However, at a meeting on December 1, it had voted against the plans and called instead for a revaluation of SAR's assets. Locafrique has talked of revaluing SAR's land holdings, instead of going ahead with the recapitalisation.
As such, Petrosen, with the other shareholders, had called for a court order installing a proxy on behalf of Locafrique.
Fundraising would involve boosting SAR's capacity so that it can process oil from Woodside Energy's Sangomar field. It would need an investment of around 39bn francs ($67mn), with another 6.3bn francs ($10.4mn) for regular maintenance. Additional sums would go into the construction of four storage tanks and the repayment of debt.
SAR has held talks with Africa Finance Corp. (AFC) on a fundraising. AFC has carried out similar work for Cote d'Ivoire's refinery and is offering attractive rates, Petrosen said. It is also offering a bridging loan.
Locafrique has also been critical of AFC's involvement in the SAR refinancing. The shareholder said this would be costly and that the financier would gain "millions of dollars in commissions".
President Macky Sall has spoken in support of AFC's involvement in the SAR financing.
The President of Senegal, His Excellency @Macky_Sall , says AFC's work will enable @sar_petrole to "upgrade and take its destiny into its own hands" as part of the country's energy transition strategy. pic.twitter.com/LCVhxLNnC3

— Africa Finance Corp. (@africa_finance) May 17, 2021
Other shareholders in SAR are ITOC, with 5%, TotalEnergies Marketing Senegal with 6.82% and Sahara Energy Resources with 8.18%.
Former minister Samuel Sarr announced his resignation from Locafrique on December 22. Sarr has distanced himself from opposition to the recapitalisation and voiced support for the government's plans.
Recommended for you

Japan signals African energy support at Tunis meeting