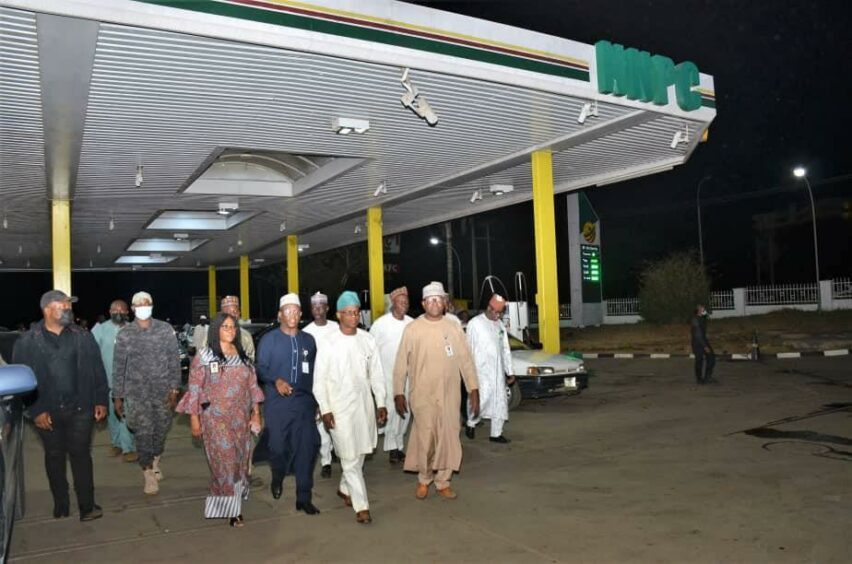 Nigerian National Petroleum Corp. (NNPC) has run short of oil production, local reports have said, reducing its ability to meet domestic fuel needs.
Nigeria's direct sale-direct purchase (DSDP) sees NNPC providing crude on a free on board (FOB) basis to a supplier. This supplier provides refined products to NNPC at a designated port.
However, the Punch has reported that NNPC has a deficit of 17 cargoes. Citing oil trader and NNPC sources, the report said supply disruption had worsened.
One source was quoted as saying that NNPC owes crude to traders under the DSDP scheme. "It owes crude oil because people are stealing the crude and they don't have enough crude to pay," the Punch said.
"So the NNPC owes the traders who bring them refined products. So when they (NNPC) say give me some more, the traders will reply by saying, but you are already owing, pay us. The NNPC cannot pay because people are stealing crude."
In February, OPEC approved Nigeria's quota to increase to 1.718 million barrels per day. However, according to OPEC's monthly report, the country only managed to produce 1.398mn bpd.
Nigeria is almost wholly reliant on imported products. The country has four refineries but none are in a good state. The Dangote Refinery is due to start up in the third quarter of this year. With capacity of 650,000 bpd the facility will transform regional supply dynamics but progress has been slower than hoped.
Punch also quoted an NNPC source as saying that the price of refined products had increased as a result of Russia invading Ukraine.
NNPC head Mele Kyari seemed to acknowledge some challenges in his opening address to the Nigeria International Energy Summit yesterday.
The official noted that major oil companies were selling up, particularly from the onshore and shallow water. Oil prices were high, Kyari said, because there had not been enough investment in the industry in the last five to 10 years. "As a country, we must address the issue of local production especially in the short term," he said.
Recommended for you

Sahara, NNPC add two LPG vessels