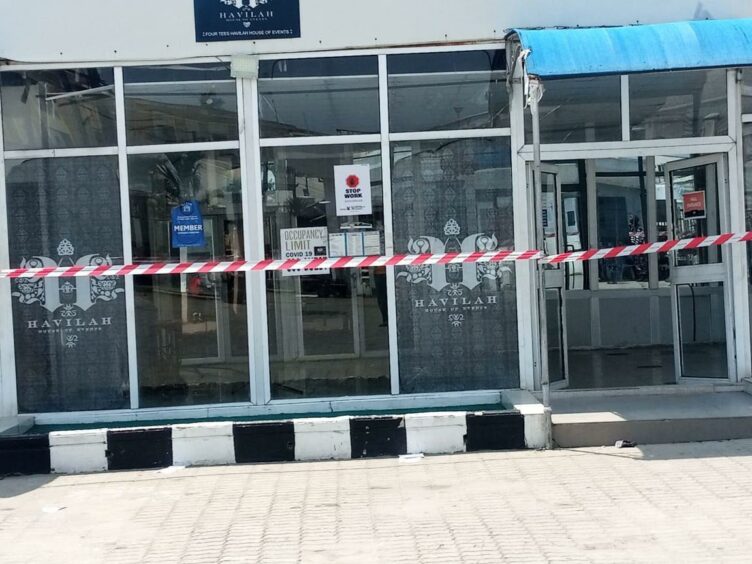 A Nigerian socialite has apologised for handing out petrol as a souvenir at a recent event in Lagos.
Pearl Ogbulu was hosting a celebration on March 4 in honour of her appointment to the role of Erelu Okin. As part of the lavish party, the host offered guests containers of petrol, with pictures of Ogbulu noting her installation.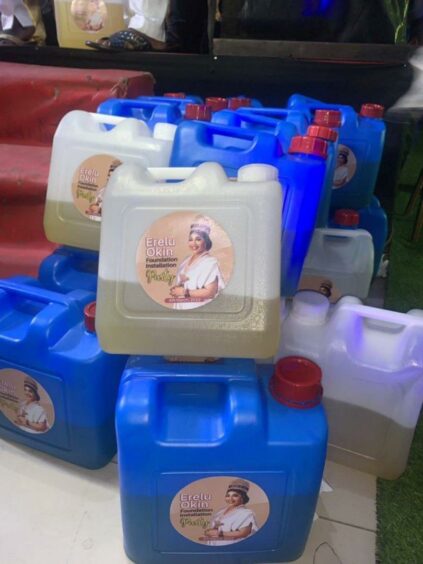 Following an outcry on social media, the Lagos Safety Commission and Rapid Response Squad sealed off the venue, the Havillah Event Centre, in Oniru.
The commission said the venue had contravened "Public Safety Rules (Fuel Souvenir)". It has ordered the arrest of those involved.
Ogbulu, who is a bridal wear designer and oil executive, thanked those who had attended the party and apologised.
"I want to use this medium to apologize for the [momentary] indiscretion of bringing fuel [souvenirs] into the hall," she said.
"My intent was just to show appreciation to my guests for turning up at my event at these hard times. I have paused to reflect and truly apologize and I thank you all for your understanding and criticisms."
As Erelu Okin, she said, "my mission is to beautify lives. I will continue to strive to be better and do better."
Another video shows the fuel containers being filled up from the back of an SUV outside the event hall.
Running dry
Nigeria has been struggling in recent times to secure sufficient fuel supplies. Last month, shortages emerged as a result of fuel supplies with excessive levels of methanol.
Officially, premium motor spirit (PMS), as petrol is known in Nigeria, is priced at 148.7 naira ($0.36) per litre. Reports suggest major sellers are offering PMS at around 163 naira ($0.39), but black market prices have reached as high as 400 naira ($0.96).
The Nigerian Midstream and Downstream Petroleum Regulatory Authority (NMDPRA) has tried to crack down on black market sales but has made little progress.
Criticism of the administration is mounting as a result of high fuel prices. The Socio-Economic Rights and Accountability Project (SERAP) has asked President Muhammadu Buhari to order an investigation into the country's refineries.
SERAP said an investigation should focus on "alleged corruption and mismanagement of public money budgeted for the rehabilitation, operation, and maintenance of the refineries since 1999".
Such an investigation would be consistent with the constitution and secure public support, SERAP said.
"We would be grateful if the recommended measures are taken within 7 days of the receipt and/or publication of this letter. If we have not heard from you by then, SERAP shall consider appropriate legal actions to compel your government to comply with our request in the public interest."
Recommended for you

SERAP files suit against president over mismanaged refineries