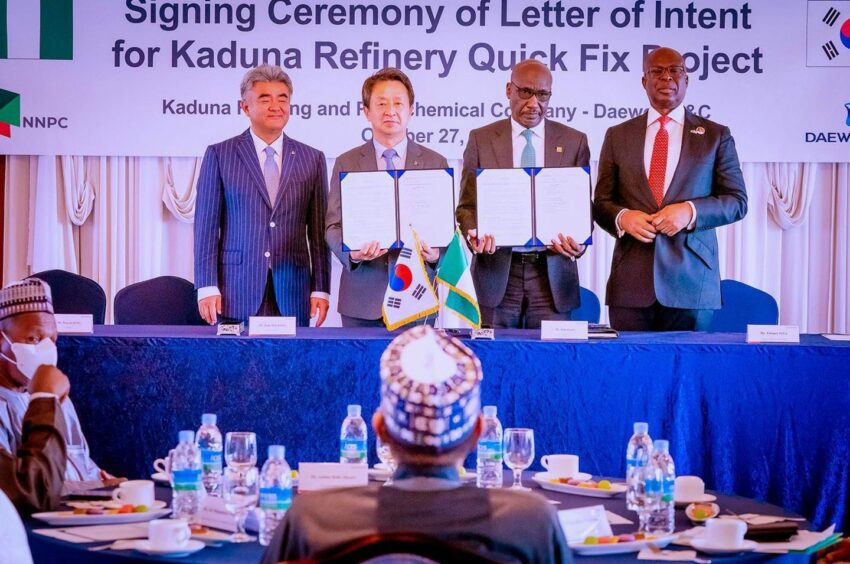 Daewoo E&C has signed up to work on a "quick fix project" at the Kaduna refinery, during a high-level Nigerian visit to South Korea.
Nigerian President Muhammadu Buhari led the South Korean visit, accompanied by various officials including Nigerian National Petroleum Corp. (NNPC) head Mele Kyari. Also present was Minister of State for Petroleum Resources Timipre Sylva.
Daewoo E&C signed a letter of intent to carry out work on the refinery.
The refinery appears to have last processed oil in 2018. According to the facility's annual report, the team has been working with Saipem on rehabilitation work.
"A lot of progress has been made and once that is concluded, the contract agreement will be formally executed," Kaduna Refining and Petrochemical Co. (KRPC) said. It was also working on technical bids evaluation for the operations and maintenance.
Saipem has not responded to a request for comment on the status of its contract for work at the Kaduna plant. Nigeria's government put the Saipem contract value at $586.9 million.
KRPC has complained of a lack of funding for its plans from NNPC. While the refinery did not produce any products during 2021, it continued to employ around 600 people.
Daewoo E&C won quick fix work on the Warri refinery in June this year. The Korean company put the contract value at $492.3mn, with work starting that month and running to December 2023.
The Korean company began work on the Warri plant in August.
Nigeria completed the Kaduna refinery in 1980, with around 110,000 barrels per day of capacity. Japan's Chiyoda Corp. built the plant, with crude delivered by a pipeline from Escravos, around 600 km away.
In addition to operational challenges at the refinery, Nigeria has struggled to secure the delivery pipeline.
The Kaduna plant has undergone various turnaround maintenance contracts, but none were completed satisfactorily.
Buhari was in South Korea attending the World Bio Summit event, in Seoul.
Recommended for you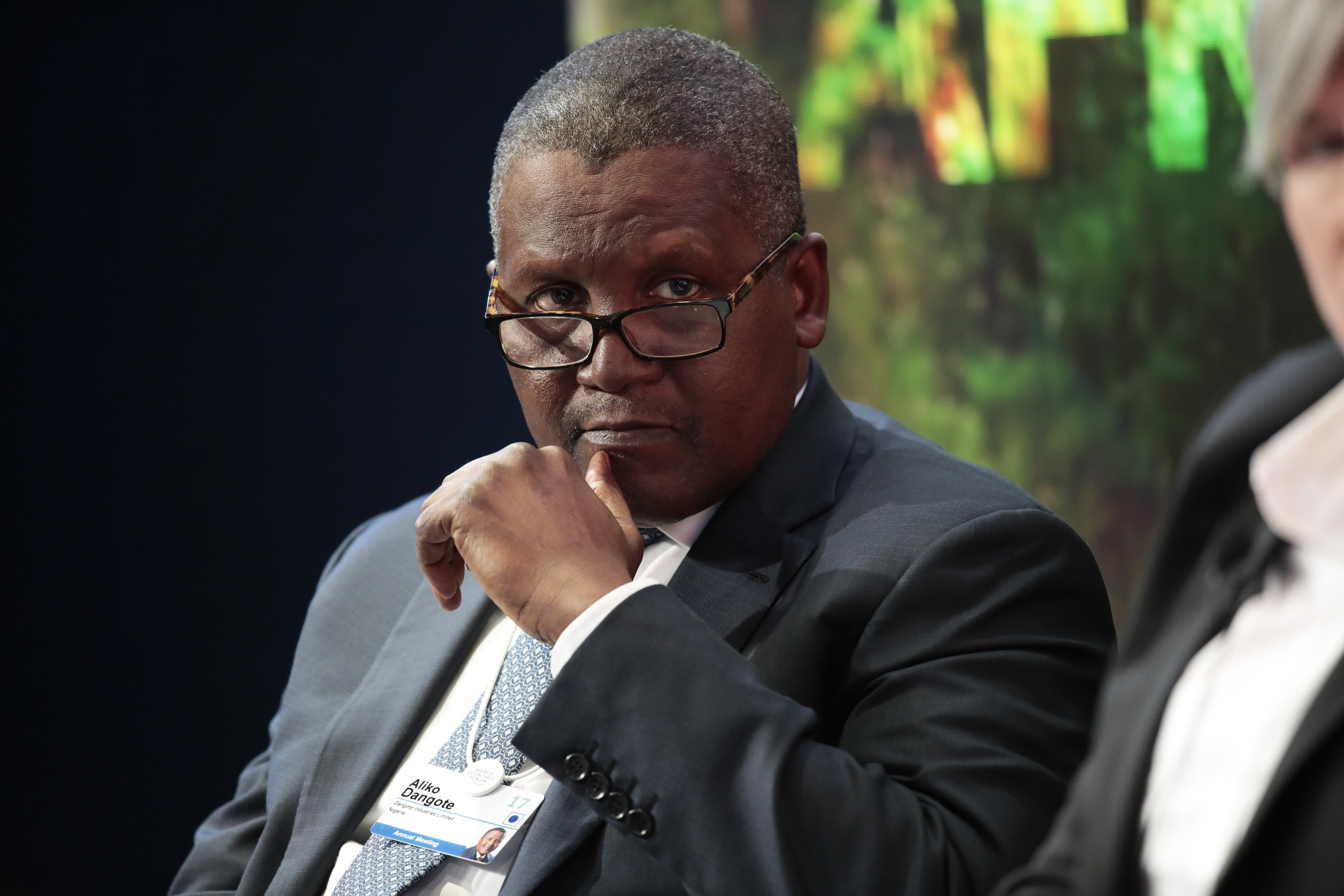 Dangote's refinery will rewrite Atlantic Basin trade