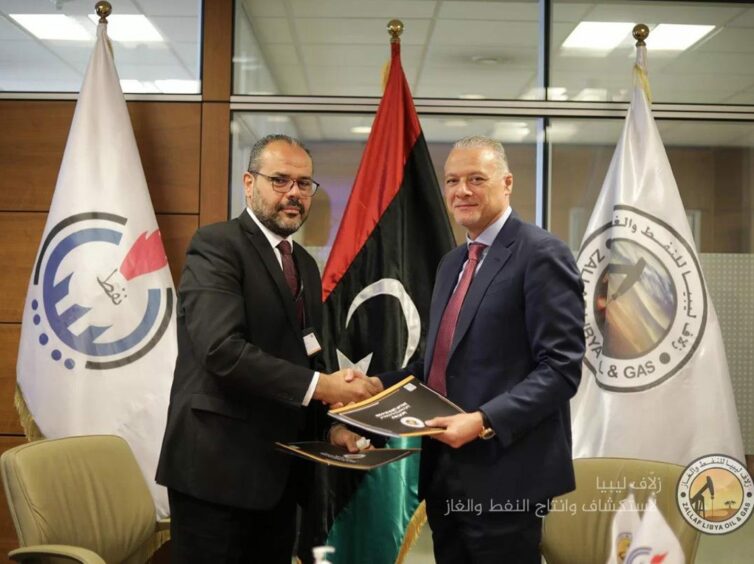 Zallaf Oil and Gas has signed a deal on the construction of a new refinery with Honeywell UOP.
Honeywell will carry out initial engineering works on the refining units and provide technical licences, Zallaf said in a statement on March 26.
Honeywell president and CEO for the region Muhammad Al-Muheisen signed the agreement.
The first phase will consist of front-end engineering and design (FEED) works. The second phase, on construction and commissioning, will be agreed at a later stage, Zallaf said.
The plan is in line with the National Oil Corp.'s (NOC) new vision, the Libyan company continued. It comes in light of commitments made by NOC "to expedite the establishment of the South Refinery and assist in the development of the south region".
Libya's government approved the Fezzan refinery plan in October 2021. Zallaf has made moves to diversify the economy and invest more in Libya's south, announcing plans to relocate its headquarters to Sabha in August 2022.
The Wall Street Journal reported last week that Halliburton is in talks to sign a new upstream contract in Libya.
Recommended for you

Libya's NOC dragged into fuel links for Sudanese conflict