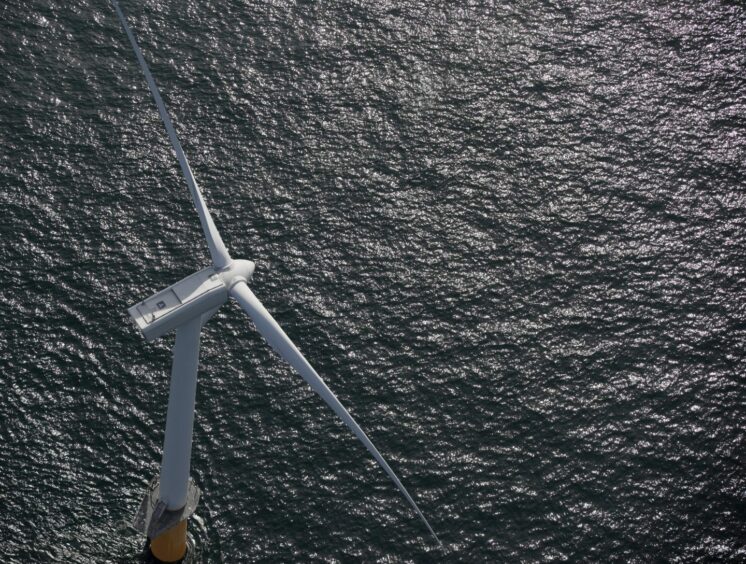 Wind power industry growth dropped to the lowest in three years in 2022, hit by rising costs and shifting government policies.
That's according to the latest analysis from clean energy researchers at BloombergNEF. While global governments are relying on a rapid scale-up of the wind industry to hit climate goals, shrinking profit margins and soaring costs have cooled development.
"Alarm bells should be ringing," said Cristian Dinca, an analyst at BloombergNEF. "Governments around the world are increasing their ambition on decarbonization and, at the same time, new additions are slowing on the ground."
By far the biggest market last year was China, which accounted for more than half of all global wind farms built in 2022 even after government subsidies expired at the end the previous year. China's boom helped Xinjiang Goldwind Science & Technology Co. edge out Denmark's Vestas Wind Systems A/S to become the world's biggest turbine developer, according to BNEF.
China has the world's most fragmented wind market, with more than a dozen turbine makers in fierce competition driving down turbine prices. Goldwind is expected to see profit decline for 2022 due to the pressure on margins when it posts earnings next week, according to Bloomberg Intelligence.
China added 37.6 gigawatts of new wind capacity to the grid last year, according to the National Energy Administration, a decline from the previous two years when developers rushed to meet subsidy deadlines. The country is expected to install 61 gigawatts of wind capacity this year, including about 10 gigawatts offshore, according to BloombergNEF.
In the US, the declining value of production tax credits for wind projects sandbagged the industry. Onshore wind growth was the weakest in four years, dropping 37% compared with 2021, according to industry group American Clean Power. Meanwhile, the nascent US offshore industry has seen projects delayed and marked down due to inflationary pressures and supply chain struggles.
In Europe, wind power additions rose to a record level, but there's trouble ahead as major projects struggle to make investment decisions as their costs rise. In the UK, Europe's biggest market for offshore wind, developers say £20 billion ($25 billion) of projects may not go ahead without further help from the government.
Recommended for you

Flotation Energy looks to the next set of giant UK floating wind farms