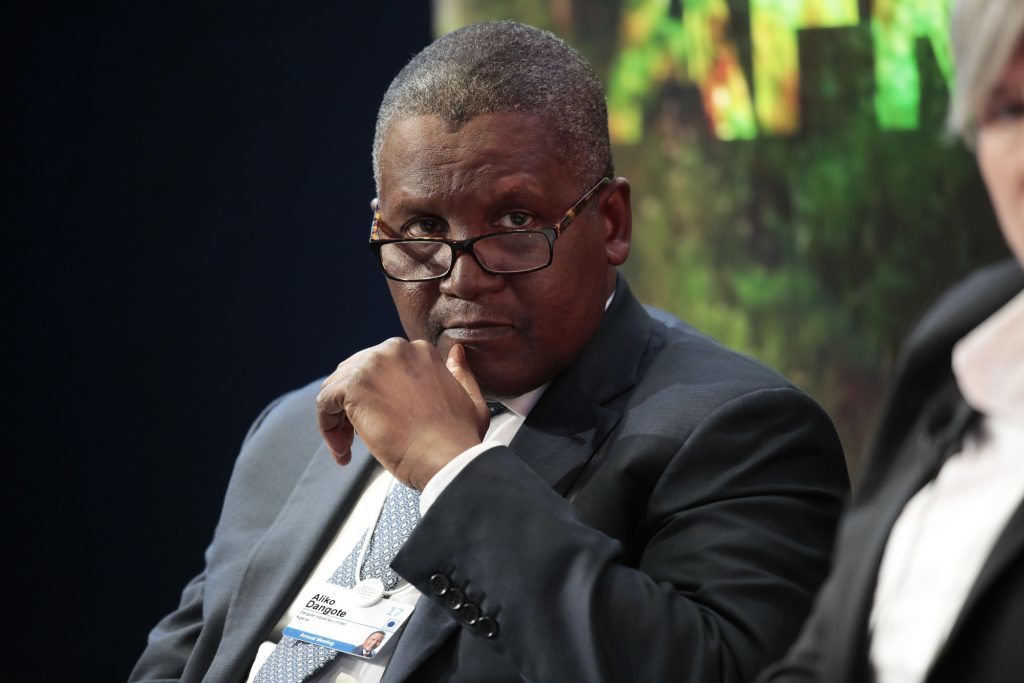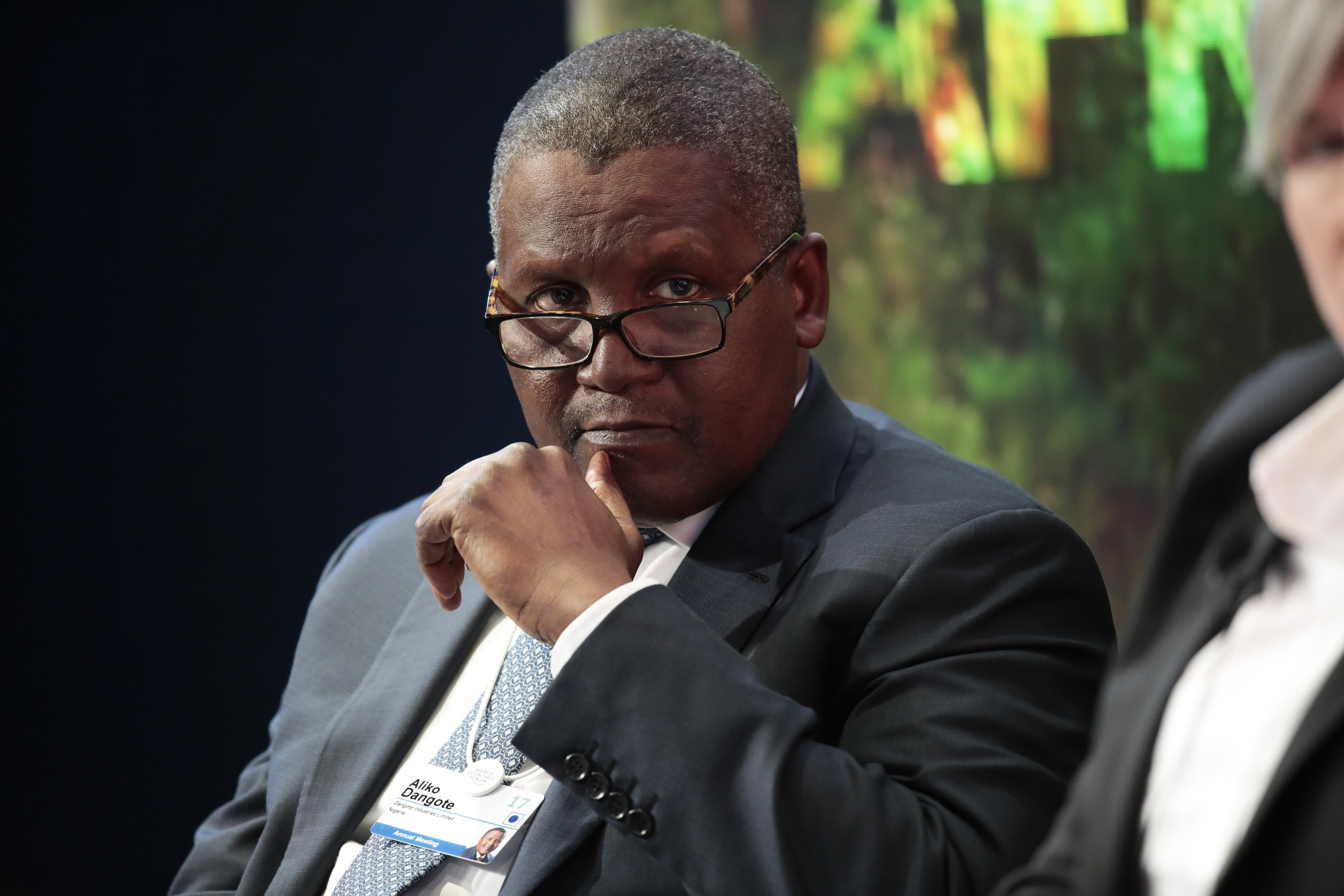 The Dangote refinery is now five years overdue and on Monday President Muhammadu Buhari is due to inaugurate the major facility.
The 650,000 barrel per day plant will have a significant impact on Nigeria's oil exports and regional product flows.
Once the facility gets going, the "implications will ripple out from Nigeria across the Atlantic Basin", said Wood Mackenzie vice president of refining Alan Gelder.
Timing it all
It is still not clear, though, exactly when commercial production will come about.
A Buhari official in early May set out the plan for the inauguration on May 22, with the Lagos government issuing traffic warnings for the day on the Lekki-Epe expressway.
The Dangote refinery, Bashir Ahmad said, would provide a boost to the federal government's efforts to make Nigeria self sufficient. Such a move, Ahmad said, would save "scarce foreign exchange".
The Dangote Group has said the plant would be able to meet all of Nigeria's refined products demand, while still being able to export.
Wood Mackenzie's Gelder said expectations for the ceremony – and how quickly the refinery may start up – were low.
"Commissioning a world-scale refinery is highly uncertain. Starting such a refinery from scratch is incredibly complex," Gelder said. "When you start, it only takes one thing to not work" for delays to occur.
The best-case scenario would be around three to four months, he said. "There are examples of people starting up new refineries and it takes two years."
A report from Energy Aspects forecast the refinery would start commercial operations in early 2024 "at the earliest". During the first quarter of next year, the consultancy forecast crude runs of 300,000 bpd. "We only expect the refinery to run at full rates in [the second quarter] of 2025 at the earliest."
Construction challenges
The refinery, which covers more than 26 square km, has faced a number of delays. When first discussed, the plant was due to start turning out products in 2016. Construction did start that year, with a number of new commissioning dates coming and going.
One challenge of the project being so delayed is that the longer equipment is on site, the more it risks degrading. "The longer they sit there, the more they rust," Gelder said. "It depends on how well the equipment was sealed up. It can be accommodated, if it's properly planned for." Initially, the refinery was expected to cost $9 billion but is likely to come in close to $20bn.
Nigeria has a track record of being a difficult place to carry out such major works. Escravos GTL, for instance, started up nine years late and about $7 billion over budget.
Nigeria is a "complicated place to build projects even if you're local", Gelder said. Dangote is Africa's richest man and has a record of building infrastructure, such as cement facilities and the refinery's neighbouring petrochemical plant. "Even he has struggled," the analyst said.
Downstream impact
Securing local product supplies has been a critical challenge for the government and Nigerian National Petroleum Co. (NNPC). The country's four existing refineries are effectively out of operation, forcing NNPC to rely on imports.
Energy Aspects put Nigeria's imports at 380,000-400,000 bpd of clean products. The Dangote facility will produce 590,000 bpd of these, in addition to 22,000 bpd of LPG. "The refinery would immediately turn the country into a net exporter of distillate and, at a minimum, greatly reduce its gasoline deficit."
Gelder said the plant would "significantly reduce imports" of gasoline. Although Wood Mackenzie does not expect imports to halt entirely, they will become "much smaller".
Growth in Nigeria's domestic production will have an impact on European refineries, Gelder said. "Refineries in Europe will not be as profitable as they would have been, if the Dangote refinery wasn't there."
Energy Aspects highlighted the design choice for the refinery, of using a single train. This, the consultancy said, would "lead to lower operational swings", given local supplies of sweet crude and demand for products. "However, the single-train design also means it is dependent on efficient crude and product logistics, and ample ullage to keep units running above minimum rates when there are issues," the report said.
Given the challenge of Nigerian supplies, and the sporadic pipeline outages, there may well be scope for securing additional oil from other exporters.
NNPC has right of first refusal to supply crude to the refinery, under a deal where it acquired a 20% stake in the facility in 2021.
Exports
As the Dangote facility ramps up, it will take more and more of Nigeria's crude, which has previously been exported.
Wood Mackenzie's Gelder said this would see European refineries potentially looking for alternative crudes, as the price of Nigerian crudes rose. "The European crude slate will change a little, refiners are ranking opportunities and prices on a daily basis," he said.
Nigerian crudes used to be favoured by US refiners for their gasoline output. This trade closed as US shale ramped up, with the oils having similar characteristics. Europe will likely lean more on US supplies as a result of reduced Nigerian flows.
The Dangote refinery can import crudes from ships and export products to tankers. Energy Aspects noted that if the plant was to meet domestic product demand a truck would have to leave the refinery every minute of the day – which would outstrip road capacity. The refinery instead aims to shuttle products to cities such as Warri, Port Harcourt and Lagos.
Refinery works
Nigeria is hoping to turn around its other refineries as well. NNPC has signed deals with various contractors, such as Daewoo Engineering and Construction at the Kaduna facility. The company aims to reach 60% of capacity by the fourth quarter of 2024.
Daewoo is also working on repairs at the Warri refinery, aiming for production to restart by the end of this year.
The Port Harcourt facility is also under repairs, with nameplate capacity of 210,000 bpd. Italy's Maire Tecnimont is working on the project, at a cost of $1.5bn. Reports this month have said some tests are under way on the first phase of the refinery but rumours suggest start up may be delayed until later this year.
The Dangote facility – and the country's four other plants – demonstrate Nigeria's challenge. The country has struggled to secure fuel for its citizens, even while being Africa's top oil producer.
Progress in domestic refining will improve energy security but, with deadlines on construction being repeatedly pushed back, expectations are best kept low. While President Buhari is coming to visit, it will be some time before the presidential motorcade can be reliably fuelled on domestically refined products.
Recommended for you

Nigeria unnerves oil traders with sudden pricing change