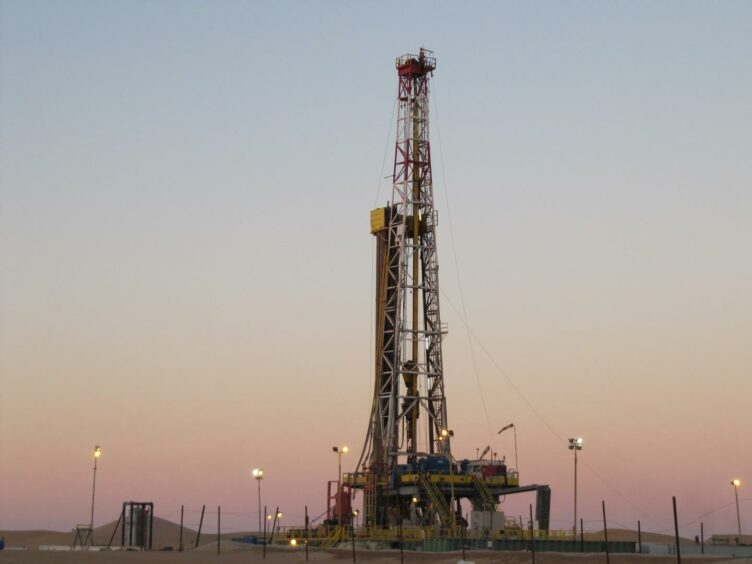 Westwood Global Energy Group expects rig demand to increase around the world but with no rapid increase in dayrates.
Globally, utilisation rates remain low, giving operators options and bargaining power.
Westwood has flagged a wide range of dayrates in different markets, with lows in North Africa. There are a "wide range" of requirements in the Middle East and North Africa, driving a wide spread of dayrates.
Westwood noted that some low specification rigs in North Africa were charging as little as $8,000 per day. At the other end of the scale, "super-spec" rigs in one Middle Eastern state reached $56,000 per day.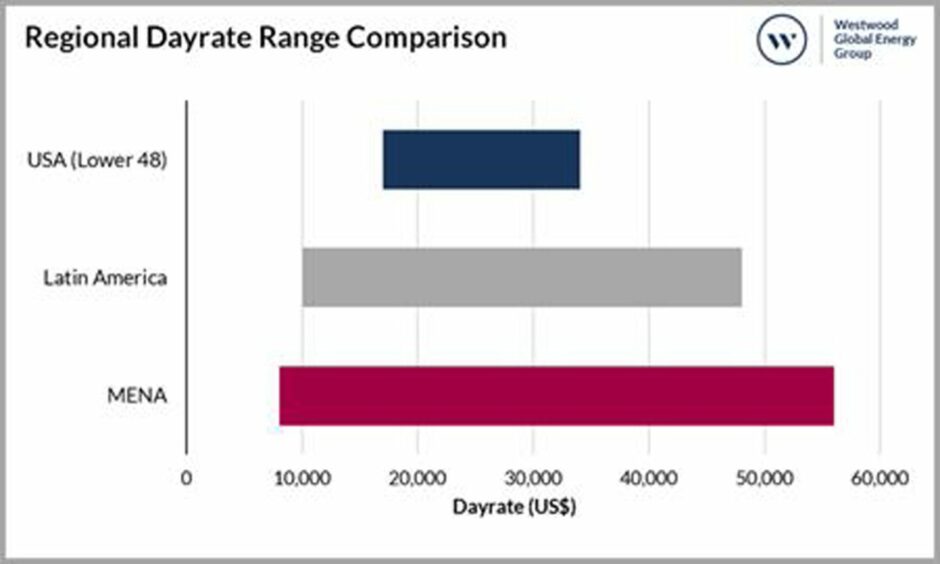 The research house went on to give the example of Kuwait as seeing dayrates of more than $50,000 per day, for rigs with more than 3,000 hp.
"North Africa typically sees a larger fluctuation in rig dayrates due to short-term rig contracts, compared to the Middle East where longer contracts are more common, especially in key countries for regional rig demand such as Saudi Arabia and the United Arab Emirates," said Westwood analyst Todd Jensen.
"Contracts in the GCC region are also heavily focused on health and safety, and past performance, making it harder for new contractors to enter the region. These longer contracts also mean we expect to see less variation in dayrates over the coming months and years as most contracts will be fixed for up to five years."
Latin America
The research also highlighted a wide range of rates in Latin America. These range from lows of $10,000 per day to $48,000.
Dayrates vary less in this region, than in MENA, but there are still regional differences. In Argentina, for instance, the further south a rig is, the higher the dayrate. Distances also play a role in Colombia, with some contractors including the cost of mobilisation in the dayrate cost.
Westwood provides information via its Global Land Drilling Rigs (GLDR) tool, which covers the US, Latin America and MENA. It aims to provide contractors with insights into where onshore rigs can maximise profit. It will expand to cover the rest of the world over the rest of this year.
Recommended for you

Future 'very uncertain' for Aberdeen drilling firm Awilco