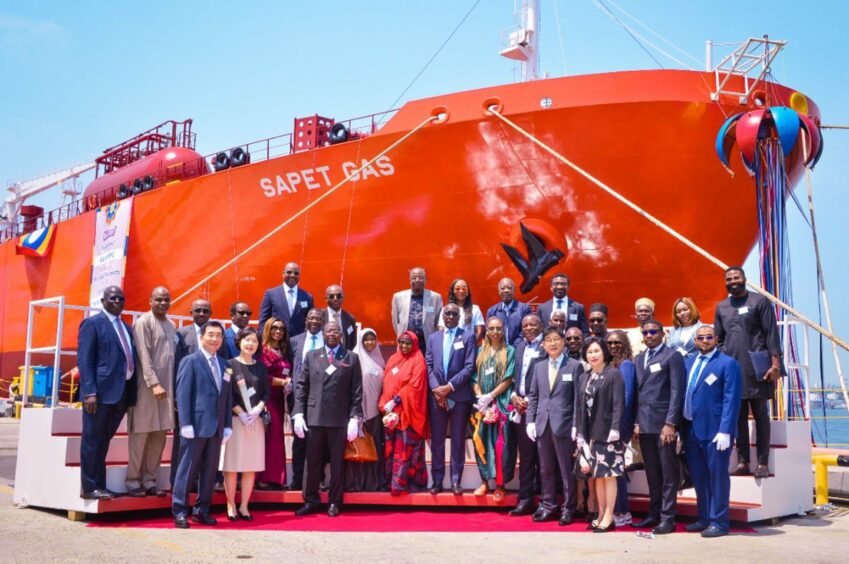 Sahara Group and Nigerian National Petroleum Corp. (NNPC) have taken ownership of two LPG vessels in South Korea, with plans to reach 10 vessels in the next 10 years.
Sahara reported the MT Barumk and MT Sapet represented an investment of more than $300 million. Each vessel has capacity of around 23,000 cubic metres.
The West Africa Gas Ltd (WAGL) Energy joint venture will spend $1 billion by 2026.
Hyundai MIPO Dockyard built the two new vessels, in addition to the two existing ships, MT Sahara Gas and MT Africa Gas.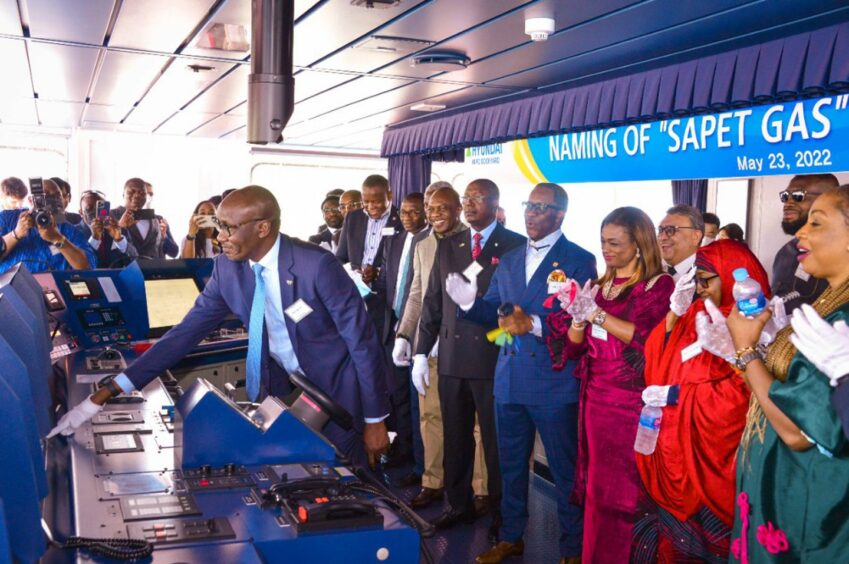 The plan is to deliver 10 vessels over 10 years, NNPC managing director Mele Kyari said. "The NNPC and our partners stand out with integrity in our energy transition quest and our commitment environmental sustainability is unwavering."
Kyari went on to describe the delivery of the two vessels as "epoch-making". The group is "firmly committed to delivering more formidable gas projects for the benefit of Nigeria and the entire sub-region".
Sahara said the WAGL Energy venture was working to shore up its gas fleet and terminal infrastructure. Furthermore, Sahara is working to build 120,000 tonnes of storage in 11 countries in Africa, including Nigeria and Senegal.
Nigeria aims to boost LPG consumption to 5 million tonnes per year by 2025.
Africa's transition
Sahara executive director Temitope Shonubi said the first two vessels had delivered more than 6 million cubic metres of LPG across West Africa. "With the new vessels we are set to promote and lead Africa's march towards energy transition." Sahara participates in WAGL Energy via its Ocean Bed Trading unit.
The venture named the Barumk after Maikanti K Baru, to honour his support of the Nigerian gas industry.
It named the second vessel, the Sapet, after Sahara's JV with Cote d'Ivoire's state-owned Petroci. The Sapet venture is building a 12,000 tonne LPG facility in Abidjan. A second planned phase will increase capacity to 30,000 tonnes.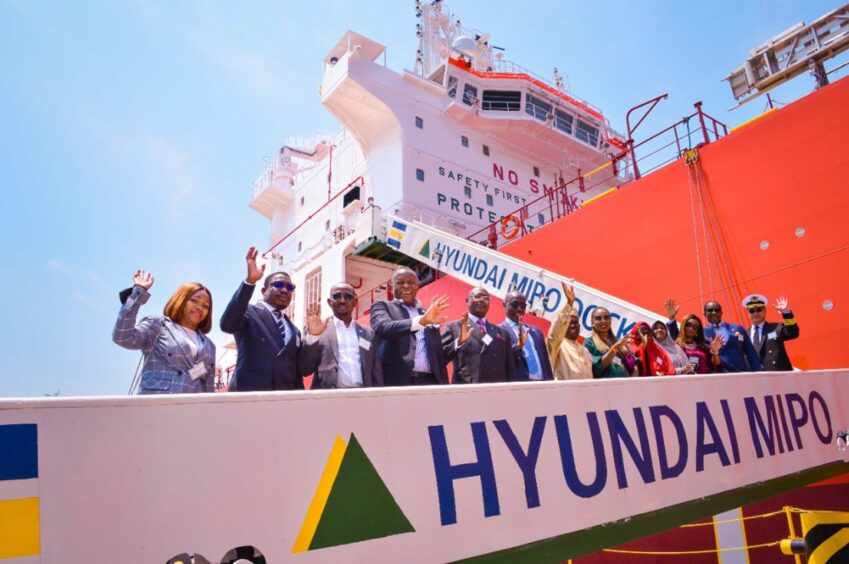 Sahara reported a forecast of 7% annual growth for LPG in sub-Saharan Africa for the next 15 years.
WAGL Energy unveiled the first two LPG vessels in South Korea in 2017. The then head of NNPC Baru attended the ceremony.
Kyari went on from the LPG vessel ceremony to the World Gas Conference, also in South Korea. At the conference, he spoke of the "energy poverty gap". Renewables, Kyari said, could not fill this.
"It is obvious our business in gas creates a real opportunity. The world has accepted that gas is the cleaner fuel no doubt about it and beyond this, it is the most basic and most acceptable transition fuel," he said.
Recommended for you

Shell payments to Norway overtake Nigeria in 2021