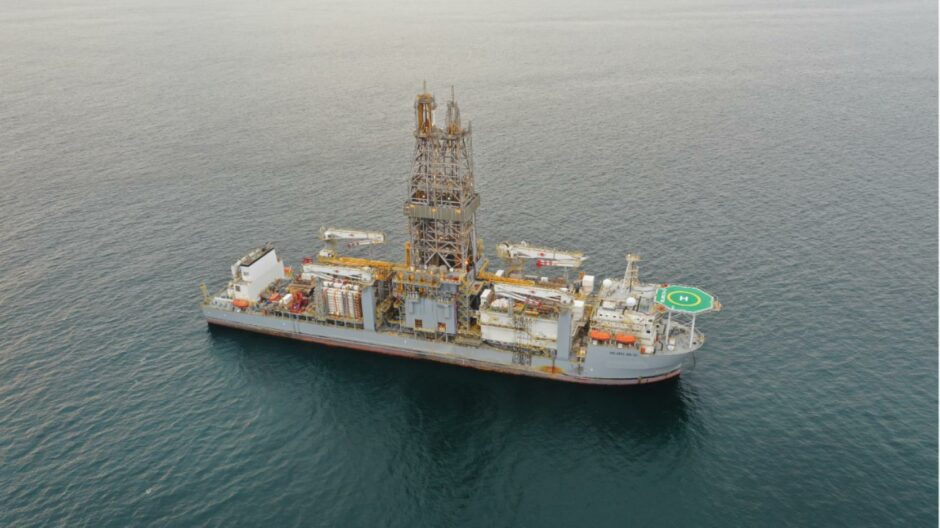 BP has picked a Valaris rig to drill four wells offshore Egypt, starting late in the third or early in the fourth quarter of 2023.
The Valaris DS-12 will carry out the work, under a contract worth a total of $136.4 million. That figure includes a mobilisation fee. It will run for 320 days, Valaris estimated.
"We are honoured that BP has chosen Valaris DS-12 for their upcoming development campaign offshore Egypt," said Valaris president and CEO Anton Dibowitz.
"The rig has a long and successful track record with the customer, having worked for BP in several locations offshore Africa, including Egypt, over the past three and a half years. We look forward to partnering with BP on another successful campaign."
The DS-12 is working offshore Senegal and Mauritania for BP, starting in April this year. The work covers four wells, with an expected duration of 285 days. The rig was previously working for BP in Angola.
Following this contract, the floater will go on to work in Angola for an undisclosed party. This contract will run from January 2023 to March and is worth $26.2mn.
Valaris did not disclose the contracting party in Angola. The company said the rate was "at a level not seen in the past seven years for drillship work offshore West Africa".
Valaris did not provide a breakdown of costs for the Egypt contract. It is at least in line with the Angola 2023 contract.
Dibowitz said the company had a variety of options in the deepwater, from its 11 drillships. Three of these are uncontracted, the Valaris DS-7, DS-8 and DS- 11. The company also has "attractively priced purchase options for newbuild rigs VALARIS DS-13 and DS-14".
Recommended for you

Well-Safe Solutions signs global decom deal with BP