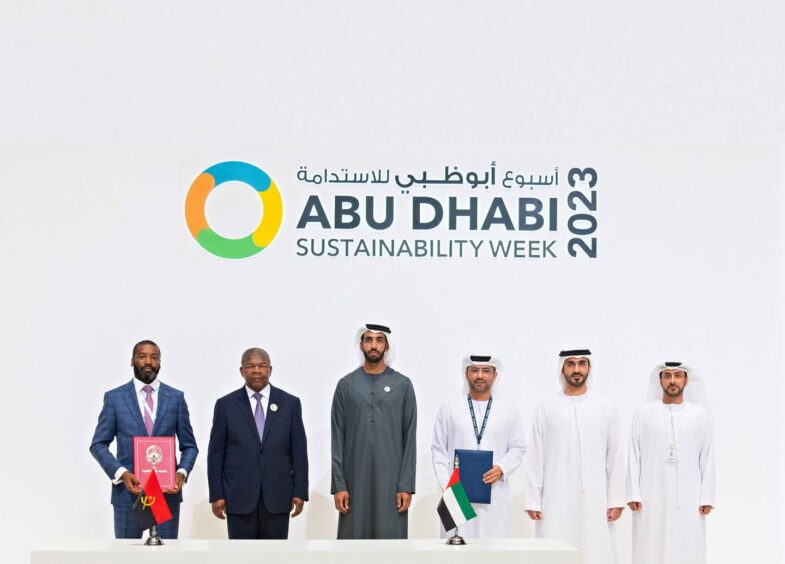 AD Ports has signed a framework agreement to develop maritime services and infrastructure in Angola.
The agreement highlighted the various opportunities provided by Angola's energy industry. The framework deal covers the development of the Caio deepwater terminal, in Cabinda, the home of Angola's historic oil industry.
AD Ports signed the framework deal with Angola's Ministry of Transport. It also signed a heads of term agreement to create a joint venture with state-owned Unicargas.
The latter manages the Port of Luanda's multipurpose terminal. This handles more than 70% of the country's imports and 80% of its non-hydrocarbon exports.
Dubai-based DP World signed a 20-year concession agreement in 2021 on the multipurpose terminal, at Luanda. It has pledged to invest $190 million in the project.
AD Ports agreement with the ministry noted scope for investment in ferries and cabotage, maritime passenger terminals, logistics platforms and a maritime academy.
The company said the "energy sector in particular is likely to benefit considerably from improved connectivity".
AD Ports group CEO Captain Mohamed Juma Al Shamisi said the deal with Angola demonstrated its "commitment to supporting the UAE's strong and evolving relationship with Angola in line with the directions of our wise leadership".
Developing ports is a priority for Angola's national development plan, said Minister Ricardo Viegas D´Abreu.
"Modernising our port infrastructure is a vital step for Angola to maximise the potential of our natural resources and promote economic growth for the benefit of our people," he said.
Angola will benefit from AD Ports' "established knowledge and expertise as a global maritime player", he said.
Recommended for you

Masdar, AD Ports make Kazakhstan moves