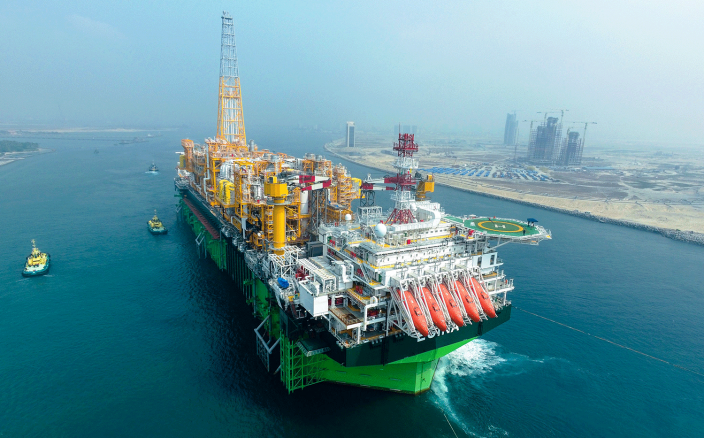 The High Court in Lagos has thrown TotalEnergies' drilling plans at OML 130 into question amid a dispute over contracts – and threats of impounding a Noble Corp. drilling rig.
Total operates the block, which holds the Akpo and Egina fields. The company intends to carry out infill drilling on Egina this year, possibly starting in the second or third quarter.
It has contracted a rig from Noble Corp, rumoured to be the Gerry de Souza. This rig has been working for Total in Suriname over 2022.
However, a legal challenge has arisen to its plans. A local Nigerian company, Palmeron, has complained that it offered a rig – the Deep Value Driller – at a lower price.
A ruling from Justice Rasul Oriyomi Olukolu on January 19 found in favour of Palmeron.
Total had hoped to take the matter to arbitration, according to Palmeron. An interim injunction means the company must wait for a court hearing on March 1.
Total has not responded to a request for comment.
Tangled tendering
Palmeron claims Total published the first tender in 2018-19, with the Nigerian company expressing interest in the work. The French company then re-launched the tender in June 2021.
Palmeron appeared to make progress. However, in September 2022 the "tender process was called off without giving any reasons", the legal ruling reported. The ruling noted that the contract was awarded to a consortium of Tirex Petroleum, Pidwal and Noble.
The Nigerian service company raised concerns about the way in which Total awarded the work. In particular, it has questioned the role of NNPC Upstream Investment Services (NUIS).
"Our rig is still available," a Palmeron official said. "We believe the contract should be ours. If we do it, we would be the first local contractor in Africa to do drilling. We want the IOCs and the world to encourage us," he continued.
Palmeron claims to have been able to carry out drilling at a cost of $322,000 per day, while reporting that the winning bid was $430,000 per day.
The Nigerian company sent letters to Noble Corp. asking them to withdraw. The letter noted the Noble rig was due to enter Nigerian waters on January 28.
"We wish to inform you that if you dare deploy your drilling rig to OML 130 during the pendency of this matter in Court, we shall move the Court to order that the drilling rig be impounded," the letter said.
Recommended for you

Africa Oil refinances, but local concerns continue at OML 130