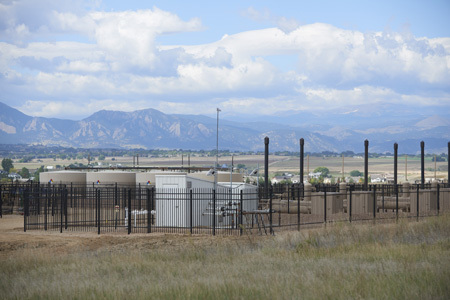 Canada's Encana reported a net loss of $612million – its fourth straight quarterly loss – as it said it would cut jobs by 20%, reduce its annual spending forecast and lowered shareholders' dividend as it absorbed the impact of plummeting oil and gas prices.
The loss compared with net income of $198 million in 2014.
Encana said it would further reduced headcount by 20%. The latest job reductions this year will mean Encana will have more than halved its workforce since 2013.
The company said it took steps in 2015 to significantly lowering debt, increase its financial flexibility and liquidity and aggressively driving down costs
Encana expects to spend $900 million to $1 billion in 2016, a 55% decline from last year and lower than the $1.5 billion-to-$1.7 billion range it estimated in December.
The company cut its quarterly dividend to 1.5 cents a share from 7 cents and forecast a 20% reduction in its workforce this year.
Chief executive Doug Settles, said: "Each year since the launch of our strategy, we have strengthened our balance sheet, increased our financial flexibility and lowered our cost structures. We enter 2016 with tremendous liquidity, a robust hedging program and a strong balance sheet which we will continue to prudently manage and protect," said Doug Suttles, Encana President & CEO
"Under our new plan, we will invest virtually all of our capital in our core four assets and our cost structure will be about $550 million lower than in 2015."
Recommended for you

'Good quarter' for BP as company is buoyed by rising commodity prices