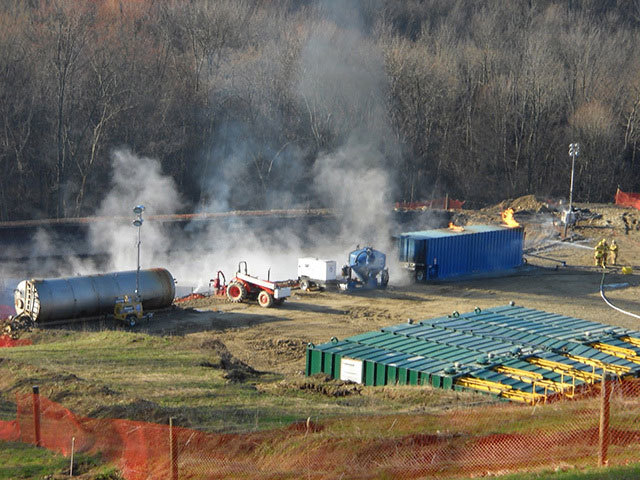 U.S. crude production will fall to its lowest since 2013 next year as battered shale drillers idle rigs to conserve cash, according to a government report.
Producers from Texas to Alaska will pump 8.19 million barrels a day in 2017, down from 8.67 million this year and less than the 8.46 million previously forecast, the Energy Information Administration said in its monthly Short-Term Energy OutlookTuesday. The forecast for crude output in 2016 was also cut, from 8.69 million estimated in February. The decline won't be enough to boost crude prices beyond last year's level, though, according to the EIA estimates.
Shale drillers from EOG Resources Inc. to Apache Corp. are cutting spending and reducing output targets after crude hit a 12-year low last month. They have sidelined more than two-thirds of the country's oil rigs in the past 17 months, to the least since December 2009 last week, according to data compiled by Baker Hughes Inc.
'Production Depletion'
"We are not drilling enough wells to replace the normal production depletion," said James Williams, an economist at WTRG Economics, an energy-research firm in London, Arkansas. "The declining production should be bullish for prices going forward."
West Texas Intermediate, the country's benchmark, will average $34.04 a barrel in 2016, down from a February projection of $37.59, according to the report. Prices will average $40.09 next year, down from the last forecast of $50, and still lower than $48.67 last year. Futures have rebounded 39 percent since closing at a 12-year low on Feb. 11 amid speculation a proposal led by Saudi Arabia and Russia to freeze production will trim a global glut.
Brent crude, the benchmark for more than half the world's oil, is projected to average $34.28 this year, down from the prior estimate of $37.52.
U.S. drivers will continue to enjoy gasoline prices below $2 per gallon next year. The average retail price for regular- grade fuel will be $1.97 per gallon, slightly above the $1.89 estimate for this year, the EIA said.
Recommended for you

Big Oil is about to post highest cash flow in more than 13 years