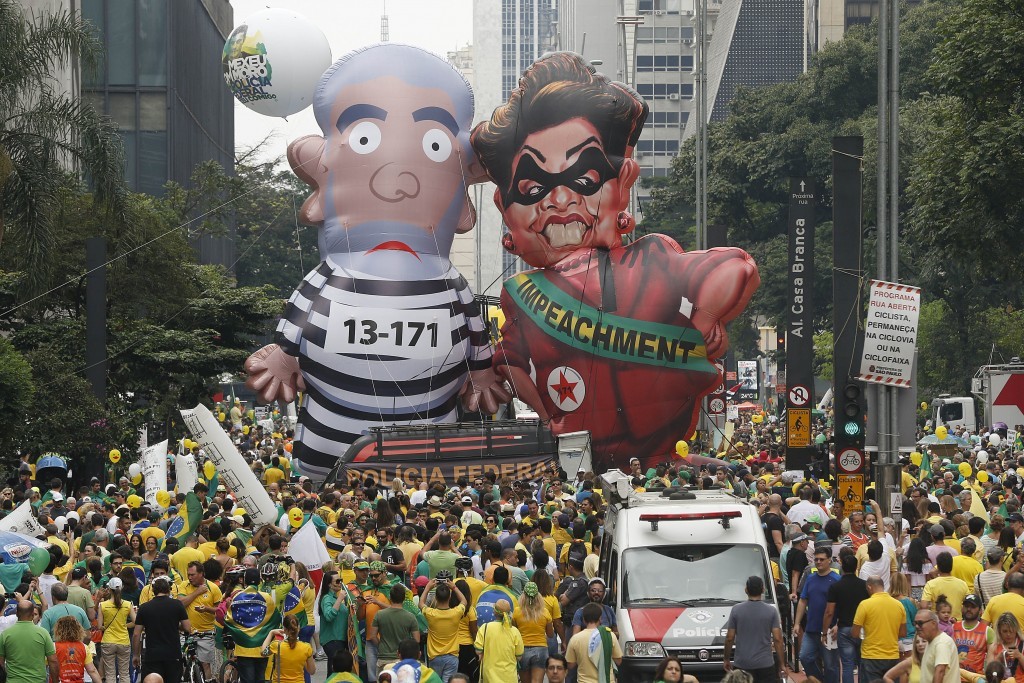 Senators in Brazil have started a debate on whether to oust President Dilma Rousseff, a movement that has built up steam and turned into a referendum on her leadership amid several crises facing Latin America's largest nation.
If a simple majority of the 81 senators vote in favour, Ms Rousseff will be suspended from office and Vice President Michel Temer will take over for up to six months pending a decision on whether to remove her from office permanently.
Senate President Renan Calheiros has said he wants the vote to happen on Wednesday night.
The impeachment hinges on allegations Ms Rousseff violated fiscal rules in handling the federal budget. But it has also become largely a referendum on her presidency, buffeted by a deep recession and a vast kickback scheme in state oil company Petrobras.
Ms Rousseff denies any wrongdoing and insists the impeachment amounts to a "coup" aimed at removing her left-leaning Workers' Party, in power for 13 years.
The effort to impeach her began as a longshot bid, but has gained momentum to the point that many analysts consider Ms Rousseff's ouster all but a foregone conclusion.
"Dilma will be impeached for a variety of reasons," said Marcos Troyjo, a professor at Columbia University's School of International and Public Affairs. "And the possibility of her coming back is zero."
The impeachment battle has turned into something much larger than the legal charges against the president. Brazil is beset by a raft of corruption scandals connected to her party and is struggling with its worst recession since the 1930s.
As prices for commodities started tumbling, investigators began uncovering a multibillion-dollar kickback scheme at Petrobras, the state oil company.
The continuing probe has led to the conviction of dozens of the country's elite, from politicians to the former president of Odebrecht, a major construction firm.
While Ms Rousseff has not been accused of wrongdoing in that scandal, many Brazilians hold her accountable because much of the alleged corruption happened during her administrations and those of Mr Silva.
Ms Rousseff was chief of staff during Mr Silva's second term and before that she was minister of mines and energy.