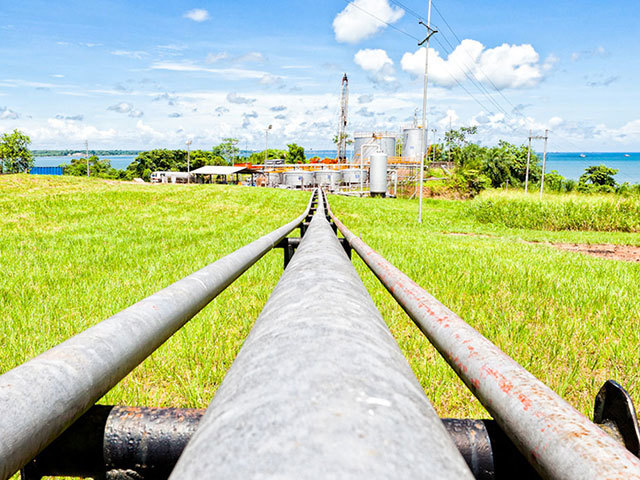 Struggling exploration and production Trinity said today it would raise nearly £12million as part of wider financial restructuring plans.
Trinity executive chairman Bruce Dingwall said the proposals would bring to an end "a period of prolonged uncertainty" at the AIM-listed firm.
Trinity, which operates a number of licences in Trinidad and Tobago, launched a formal sale process in April 2015, but was unable to get a deal over the line.
In March, it revealed an agreement to sell £16.5million worth of assets to Touchstone Exploration had fallen through.
Trinity also suspended its shares in July pending clarification of its financial position.
The San Fernando-headquartered business has now terminated the formal sale process in favour of a restructuring, which would reduce its net debt to £7.3million from £28million as at October 31.
It intends to notch up £9.3million through the placing of 187million shares, plus another £2.6million through the issuance of convertible loan notes.
The company said its main shareholder and a number of its directors would be active in the fundraising.
Trinity said it would put the proceeds towards paying off creditors, covering one-off restructuring costs, and resuming drilling activities with an initial programme of four new onshore wells.
The company has entered into agreements with creditors, including Citi, to settle its debts, while its Trinidad and Tobago subsidiaries have filed a creditors proposal.
Mr Dingwall said: "Reaching a satisfactory settlement with our creditors will enable Trinity to utilise the services of significant numbers of employees and contractors and continue to contribute to the economy of Trinidad and Tobago.
"Trinity takes great pride in being a locally managed company, and the close working relationships that this fosters.
"It is the forbearance, goodwill and collegiate approach of our many stakeholders that has enabled Trinity to sustain operations and we look forward to maintaining these important working relationships in the future."