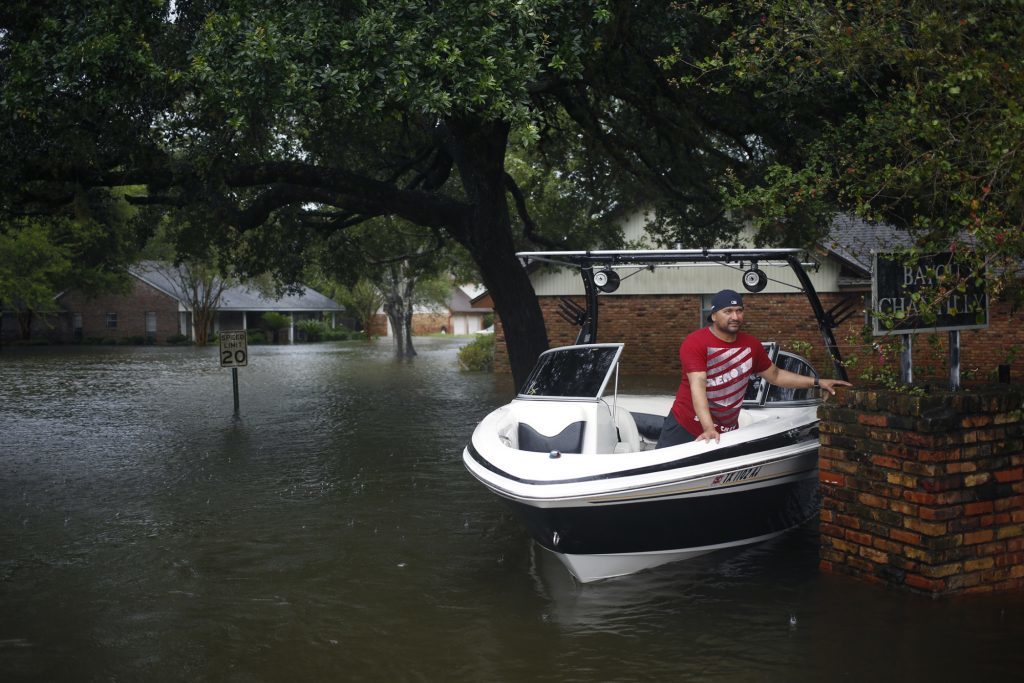 Harvey's lumbering path into Louisiana has expanded the number of shuttered oil refineries, with almost one-quarter of US capacity offline.
Harvey made a second Gulf Coast landfall Wednesday morning near the Texas-Louisiana border. Flooding and power failures associated with the latest hit have reduced U.S. fuel-making capacity by about 4.25 million barrels a day, the lowest since 2010. Motiva Enterprises LLC's Port Arthur facility in Texas, the biggest U.S. refinery, is shutting because of severe flooding. Total SA's refinery in Port Arthur is out with a power loss, a person familiar with the matter said.
The two refineries join more than a dozen others with a combined 23 percent of U.S. capacity that are at least partially offline. Gasoline futures rose to more than $2 a gallon for the first time in more than two years, and the fuel's premium to crude is at a two-year high.
"These closures are already impacting markets with crude prices lower on a perceived drop in demand and gasoline prices spiking in response to lower supply," Sandy Fielden, director of research for commodities and energy at Morningstar Commodities Research, said in an emailed note.
Harvey's move into southwestern Louisiana threatens five oil refineries, with total capacity of 787,200 barrels a day. That includes Phillips 66's Lake Charles at 239,400 and Citgo Lake Charles at 427,800. The capacity for the Port Arthur plant owned by Saudi Arabia's national oil company is 605,000 barrels a day, while the plant run by Paris-based Total has a capacity of 225,500, according to data compiled by Bloomberg.
At the same time, Exxon Mobil Corp. is in the process of a "systematic" shutdown of several of its units at Beaumont, Texas, just north of Port Arthur, while a majority of operations at its Baytown, Texas, complex have been shut, Charlotte B. Huffaker, a company spokeswoman, said in an email Wednesday.
Corpus Christi
Some of the first refineries to close were in Corpus Christi, near where Harvey initially made landfall as a Category 4 hurricane on Friday. The storm dumped more than 50 inches of rain over parts of Houston.
Now that Harvey has moved east, Valero Energy Corp., Citgo Petroleum Corp. and Flint Hills Resources LLC are preparing to restart those Corpus Christi refineries, according to regulatory filings and people familiar who asked not to be identified because the plans aren't public. Those plants, and another that Valero shut in nearby Three Rivers, account for more than 930,000 barrels a day or refining capacity.
U.S. plants processed about 17.5 million barrels of oil a day the week ending August 18. A return to that level won't be quick or easy. Even as plants recover, the restarts will be delayed by distribution issues and crude supply, compounded by port closures cutting off imports, Fielden said. The Port of Houston partially reopened Wednesday, while Corpus Christi's port is expected to resume normal operations by Sept. 4.
The affected refineries imported about 1.6 million barrels of oil a day last year, including 410,000 from Mexico, 380,000 from Saudi Arabia and 340,000 from Venezuela, according to data from the Energy Information Administration.
Colonial Pipeline, the largest conduit for gasoline and diesel from the Gulf Coast to the eastern U.S., suspended service on its main diesel line on Wednesday and expects to shut its main gasoline pipe on Thursday, according to a statement on its website.
Recommended for you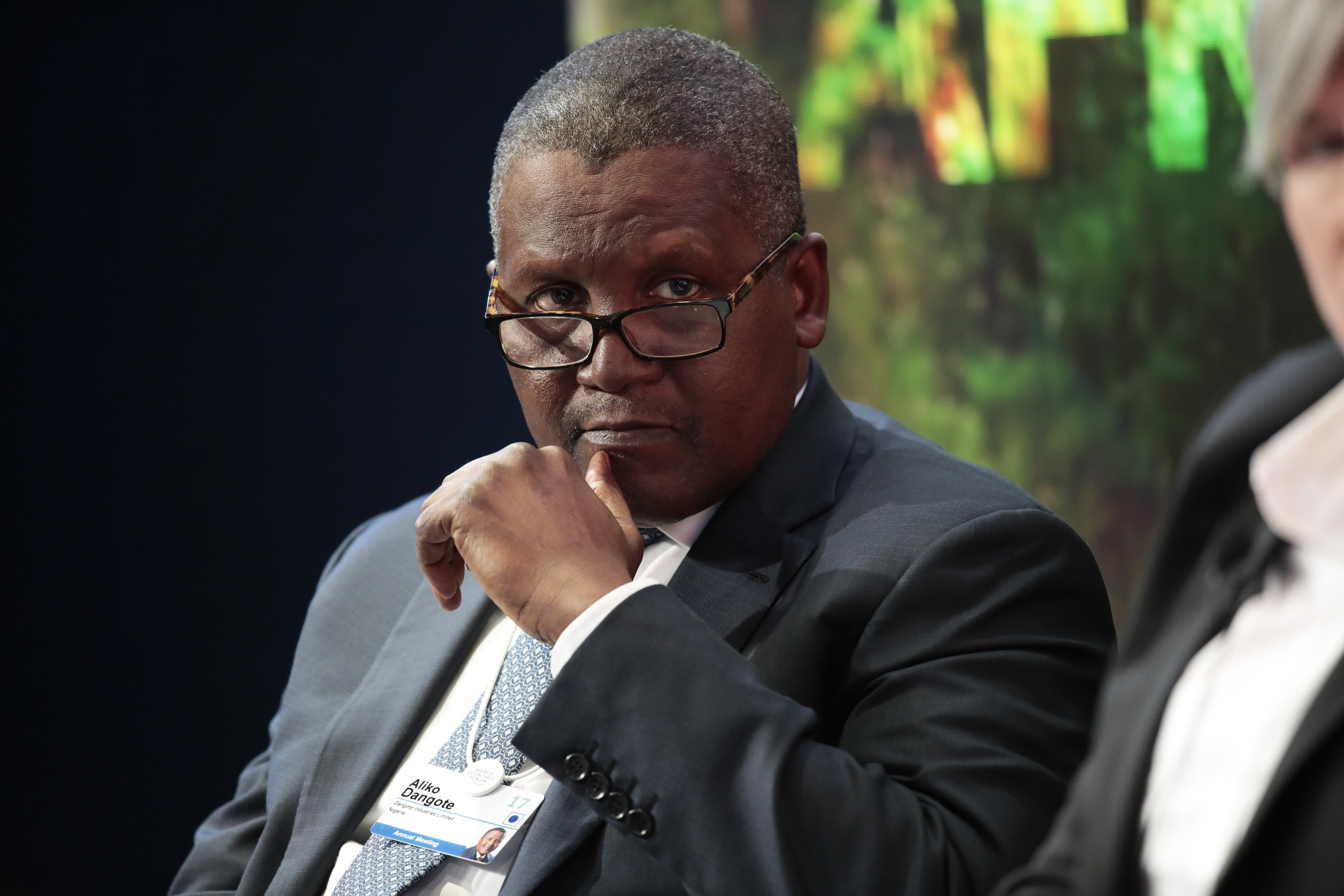 Dangote's refinery will rewrite Atlantic Basin trade