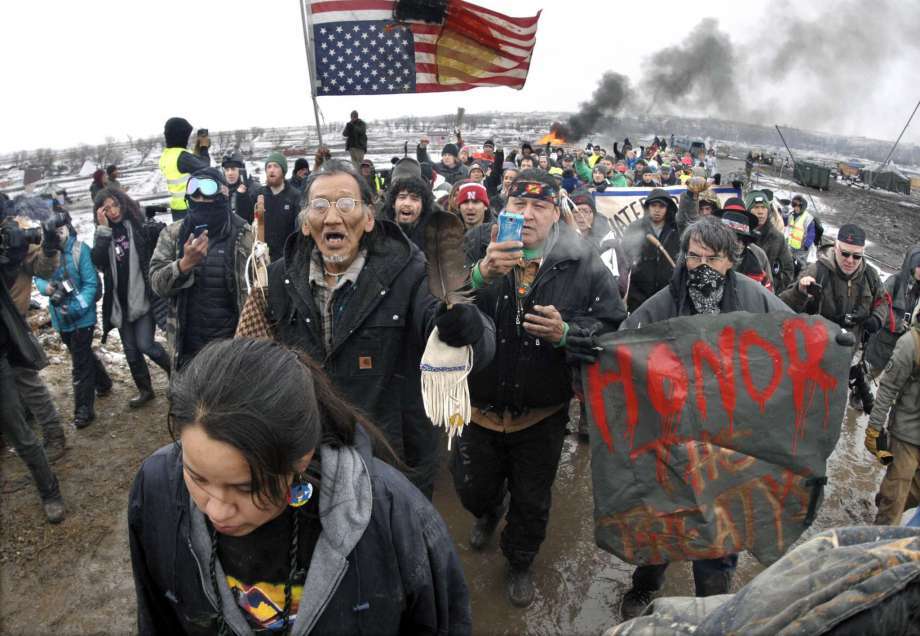 Houston's Phillips 66 is selling its 25 percent stake in the Bakken pipeline system, including the controversial Dakota Access pipeline, and more to its master limited partnership business for $1.7 billion.
The deal is intended to give Phillips 66 more financial flexibility while making its MLP business, Phillips 66 Partners, larger and more attractive to investors.
A publicly traded master limited partnership, is a uniquely American corporate structure aimed at avoiding taxes. MLPs, which are popular with pipeline companies, require businesses to distribute most of their income to investors in payments similar to stock dividends.
The deal gives Phillips 66 Partners a 25 percent ownership stake in the 1,926-mile Bakken pipeline system that runs all the way from North Dakota to Nederland, Texas. The last portion of the system, the Dakota Access Pipeline, was completed earlier this year after months of delays and protests from environmentalists and Native American groups. Dallas-based Energy Transfer Partners is the lead owner and operator of the system.
The Phillips 66 deal includes the sale of fuel-grade coke processing refining units at Phillips 66's Sweeny refinery southwest of Houston. The overall deal also involves the assumption of more than $700 million in debt by Phillips 66 Partners.
Phillips 66 is primarily known as a refining company but, because fuel consumption is relatively flat in the U.S., it has focused on growth primarily through pipeline, terminal and petrochemical projects.
This first appeared on the Houston Chronicle – an Energy Voice content partner. For more click here. 
Recommended for you

Petronas seeks to appease ConocoPhillips and Shell with $3bn floating LNG unit