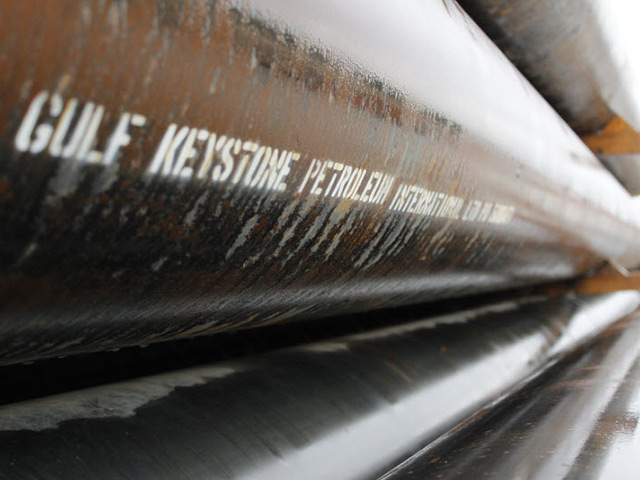 TransCanada has shut down its Keystone pipeline due to an oil leak that is under investigation.
The estimated volume of the leak is approximately 5,000 barrels and is located in South Dakota.
It was discovered after a drop in pressure was detected in the pipeline operating system.
The section of pipe along a right-of-way approximately 35 miles south of the Ludden pump station in Marshall County, was completely isolated within 15 minutes and emergency response procedures were activated.
Crews, including TransCanada specialists from emergency management, engineering, environmental management and safety as well as contracted, nationally recognized experts are assessing the situation.
TransCanada is providing state and federal regulators, including the Pipelines and Hazardous Materials Safety Administration (PHMSA) and the National Response Center (NRC), with accurate and confirmed information on an ongoing basis.
In a statement the firm said: "We have been keeping our shippers and customers up to date and have communicated that the pipeline from Hardisty, Alberta to Cushing, Oklahoma and to Wood River/Patoka, Illinois is expected to remain shut down as we respond to this incident.
"This does not affect the Marketlink pipeline system, which uses the facilities of the southern leg of the Keystone system from Cushing to the Gulf Coast.
"The safety of the public and environment are our top priorities and we will continue to provide updates as they become available."