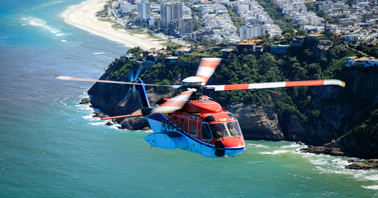 CHC has announced a new contract to support Statoil's operations off the coast of Brazil.
The two-year deal will see the helicopter operator flying to the Norwegian firm's BM-S-8 area in the Santos Basin.
The missions involving Sikorsky S-92 aircraft will be based out of Jacarepaguá in Rio de Janeiro and will begin in February 2018.
Statoil estimates the amount of recoverable oil from the BM-S-8 license is "in the range of 700 to 1,300 million barrels of oil equivalent".
Marcelo Luiz Da Silva Soares, CHC's regional director for Latin America, said: ""We look forward to utilizing our global standards and processes to taking care of our new passengers in Jacarepaguá when this contract begins."
Recommended for you

Petrobras ends messy leadership change with new CEO Coelho