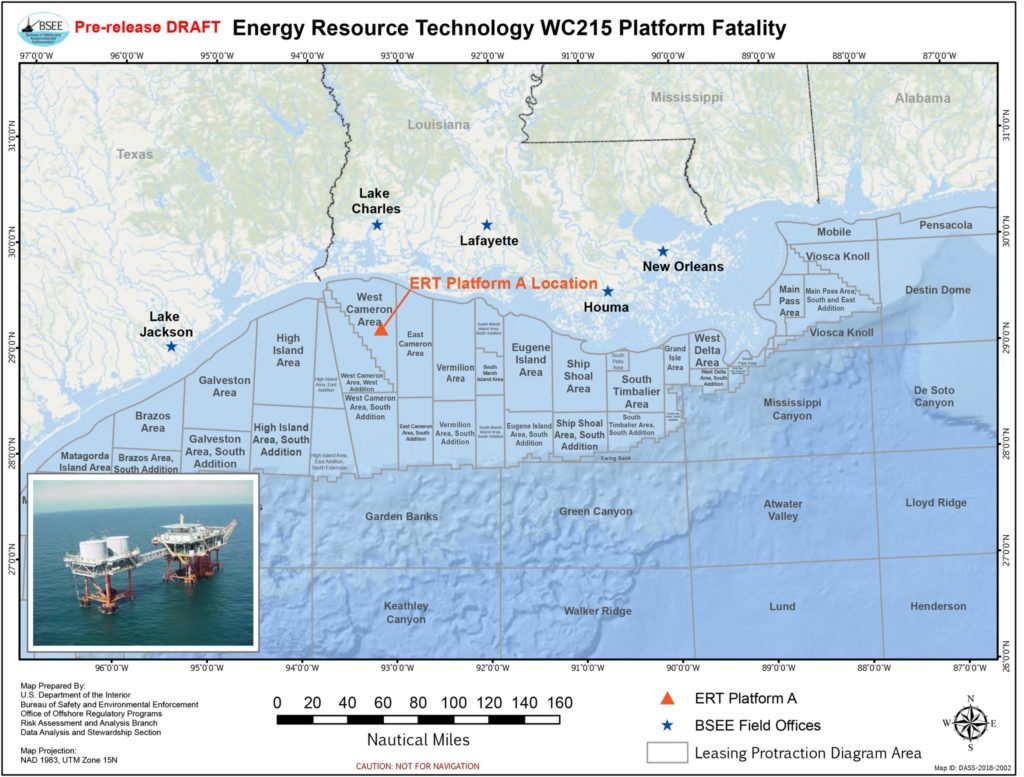 The US government is investigating the death of an offshore oil and gas worker on a Gulf of Mexico platform operated by Houston's Talos Energy.
The employee, who's identity wasn't immediately revealed, died Saturday after an accident while he was removing out-of-service fire suppression equipment on the offshore platform. There was no fire or emissions release related to the incident, according to the Interior Department's Bureau of Safety and Environmental Enforcement, which said it is investigating the fatality.
Talos said the worker was seriously injured and later died from the wounds. No one else was hurt, the company said.
"This is a tragic event and we extend our deepest sympathies to the family, friends and co-workers of our colleague," Talos said in a prepared statement.
The accident occurred almost 65 miles south of the Texas-Louisiana border. Talos is one of the fastest growing energy companies in the Gulf.
The incident occurred while Talos is in the process of going public. Talos, which is backed by private equity firms Apollo Global Management and Riverstone Holdings, is acquiring Louisiana-based Stone Energy in a nearly $2 billion merger.
Talos was formed by the two private equity giants in 2012 and, one year later, acquired Energy Resource Technology, the subsidiary that was leading operations on the platform where the death occurred.
Talos' Energy Resource Technology was fined $4 million in 2016 for violating federal environmental and safety laws. The company pleaded guilty to illegally discharging drilling waste into the Gulf and not following federal protocols for welding and the testing of blowout preventers — a device designed to stop oil leaks in the event of an accident.
As for the Stone deal, the acquisition would take Talos public through a so-called reverse merger that's expected to close in the second quarter.
Stone Energy has operated out of Lafayette for more than 20 years, but filed for bankruptcy protection last year amid the collapse in oil prices before emerging earlier in 2017.
Talos struck it big last summer with the so-called Zama discovery offshore of Mexico after the company successfully won some of the first offshore bids in Mexico's energy reform process that opened offshore blocks up to foreign investors. Zama is the first major discovery in the country's deregulation process.
This article first appeared on the Houston Chronicle – an Energy Voice content partner. For more from the Houston Chronicle click here.
Recommended for you

'Practice makes perfect': North Sea nous guides BP's global decom strategy