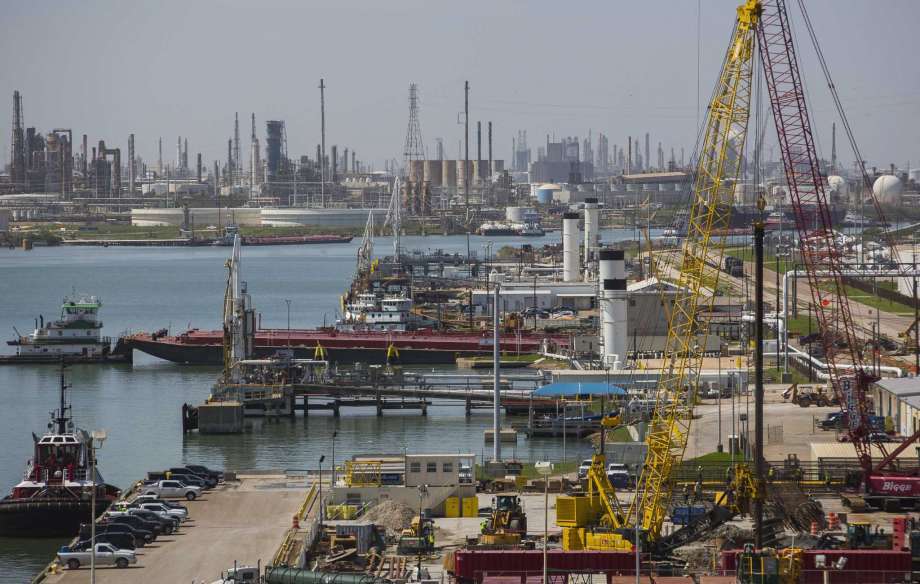 Corpus Christi port officials met with several U.S. lawmakers on Thursday in a bid to shore up support for increased funding for a $327 million project to expand the Corpus Christi ship channel, which could become the nation's biggest conduit for crude exports in coming years.
So far, Congress has committed only $13 million to finance its $225 million portion of the cost of dredging the South Texas ship channel, and at that annual rate, it could take more than a decade to finish the project, wasting precious time as oil demand surges overseas, said Sean Strawbridge, chief executive of the Port of Corpus Christi Authority.
"We don't want to miss this opportunity by being undercapitalized," Strawbridge said. "And we don't want to stymie American exports to our trading partners around the world."
Corpus Christi's energy exports have become vital to Houston companies like Occidental Petroleum Corp and Cheniere Energy, which expect to increase exports of crude and liquefied natural gas in coming years. Oil companies are producing more crude than domestic refiners can absorb, making exports critical to the growth of the industry.
As heavy snows blanketed Washington D.C. this week, Strawbridge and other port officials met with Sen. John Cornyn, Sen. James Inhofe, Rep. Kevin McCarthy, Rep. Blake Farenthold, Rep. Grace Napolitano and others, asking for a budget of $60 million a year to finish dredging the ship channel by 2021, which would allow massive oil tankers to pick up crude from the South Texas city on their way to seaports in Europe and Asia.
 The Port of Corpus Christi Authority in October paid the Army Corp of Engineers $32 million to launch the project this year, but dredging has yet to begin. It's unclear when the Army Corp can start, because it is focused on billions worth of flood control and recovery projects in the wake of Hurricane Harvey, Irma and Maria.
Corpus Christi officials said they've already seen materials costs rise amid rebuilding efforts in Houston.
"We're getting penalized because of Hurricane Harvey," Strawbridge said.
Strawbridge said the port also needs to build more docks, roads, pipelines, storage tanks and railways to accommodate all the crude headed to the South Texas city from the Permian Basin in West Texas.
This article first appeared on the Houston Chronicle – an Energy Voice content partner. For more from the Houston Chronicle click here.